He arrives at the company after working with the NFL, Eurosport, and BBC Studios.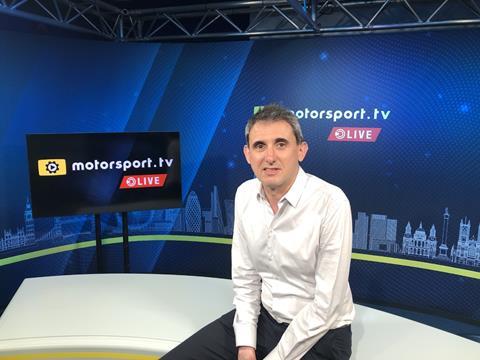 The Motorsport Network has announced that Simon Danker is the new CEO of its OTT offering, Motorsport.tv.
Danker joins the company after several years working with the NFL and Overtier to roll out the commercial growth strategy for NFL Game Pass. Before this, he was head of Eurosport Player in the UK and Germany for Discovery, and he founded an advisory business to support sports leagues and broadcasters with their OTT rollouts.
He also worked on the BBC's global partnerships with Netflix, Apple, and YouTube while at BBC Studios.
At Motorsport.tv, Danker will aim to drive subscriber growth, develop relationships with new and existing commercial partners and series, plus grow and retain audience. He will look to expand the service with new rights and an improved audience offering, as well as oversee live rolling news channel Motorsport.tv Live.
Motorsport Network CEO, James Allen, said: "We are very proud to have attracted a professional of Simon's calibre to lead the Motorsport.tv business in the next stage of its growth. Simon's profile, experience and personality are exactly what we were looking for in this extremely important recruitment. The broadcast media space is entering a time of unprecedented disruption and there are incredible opportunities in the years ahead, particularly in the motorsports arena where we operate. Simon will make sure we maximise those opportunities."
Danker added: "I'm delighted to be joining the talented team at Motorsport Network at what promises to be a truly exciting time for the business. With the Motorsport Network's content reaching over 56 million passionate motorsports fans every month, Motorsport.tv now provides a home for those fans wanting their daily motorsport news, live racing series or the growing choice of on-demand content, with much more to come."