It continues as the host broadcaster for another season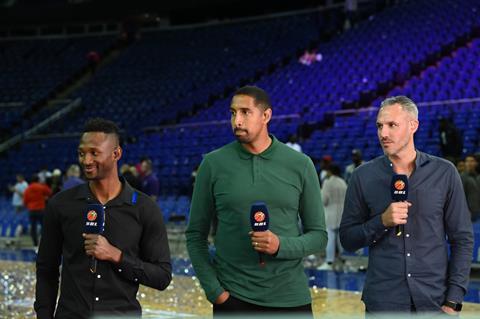 Sky Sports will continue as the host broadcaster for the British Basketball League until at least the end of the 2022/23 season.
Both the men's and women's competitions are covered by the deal, with the the BBL/ and WBBL Trophy Final, Cup Final and Play Offs, as well as action every week during the regular Championship season to be aired by the broadcaster.
In addition to being shown on Sky Sports Arena and the Sky Sports YouTube channel, the competitions will also be shown on the BBL Player.
The British Basketball League's chief operating officer, Andy Webb, said: "We are absolutely delighted to continue our partnership with Sky Sports who have been outstanding to work with throughout their time as broadcast partner of the league. Their high quality coverage brings Basketball to homes across the country each week and ensures our fans can enjoy the very best of the action the league has to offer. This is a thrilling time to be involved with the sport and it's great to see Sky continue to support us on our journey."
Helen Falkus, director of multi sports at Sky, added: "Having the BBL back on Sky Sports for the past two seasons has been great for our viewers, complementing our NBA and WNBA schedules and giving an insight into the growth of the sport in this country. We're excited to see the story develop in the future on our platforms."
This announcement comes the day after the end of season play-off finals for both the Women's British Basketball League (WBBL) and men's British Basketball League (BBL). Record crowds attended both games, with 10,928 in attendance for the women's final, a domestic record for a women's basketball game, and 15,824 at the men's final – both of which were held at London's 02 Arena.
Image: Mansoor Ahmed//BBL