Airline and cruise line broadcaster renews rights deal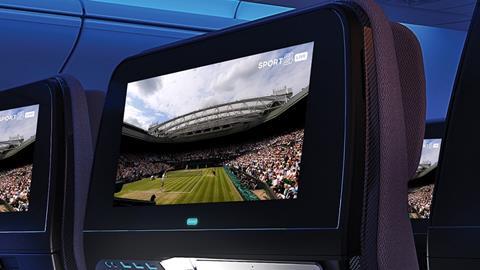 IMG-owned airline and cruise line broadcaster Aport 24 has renewed its long-running rights deal with Wimbledon.
Sport 24 has shown Wimbledon since its launch in 2012, and the new agreement keeps the tennis grand slam on the platform for another three years until 2024.
Sport 24 and its sister channel Sport 24 Extra will show more than 165 hours of live content from this year's 135th edition of the tournament. It joins the likes of the Premier League, UEFA Champions League, NBA, NFL, The Open, MotoGP and more on Sport 24.
Sport 24 is available on Panasonic's satellite broadcast live television service. Both Sport 24 and Sport 24 Extra are produced from IMG's production HQ at Stockley Park.
Gus Henderson, commercial director at the All England Club, said: "On the occasion of Sport 24's 10th anniversary, we are delighted to be renewing our partnership for a further three years to 2024. Being able to bring Wimbledon to more people around the world more of the time is a core pillar of our commercial and marketing strategy, and, alongside our broadcast partners, the Sport 24 output plays an important role in delivering on that ambition."
Richard Wise, SVP, content and channels for IMG's media business, added: "We very much value our long-standing partnership with the All England Club and we are thrilled to be extending our relationship for a further three years. Wimbledon is always a very special event on the sports calendar, and we're delighted to be able to continue offering passengers around the world live action on both channels in what will be yet another competitive, eagerly-anticipated affair."