The roundtable debate premieres tonight (Thursday 19 October) on TNT Sports 1 at 8pm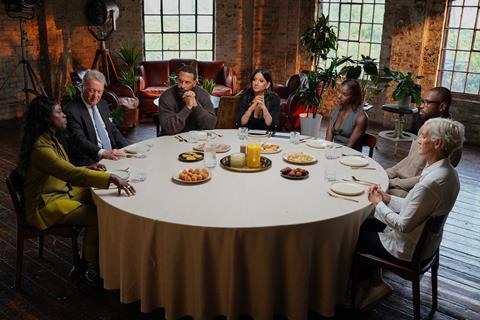 TNT Sports will tonight air a discussion about the impact of black heritage and culture in sport.
The 60-minute special, Black History Month – A Seat at the Table, has been produced by Buzz 16 and brings together luminaries from sport and broadcasting for a progressive conversation around black and minority ethnic representation in positions of authority and leadership in sport.
The roundtable event is hosted by Warner Bros. Discovery (WBD) Sports presenter Reshmin Chowdhury and includes contributions from guests from different ethnic backgrounds, genders and vocations to reflect society, featuring sports executives, current athletes and former professional sportspeople.
A Seat at the Table - Who Is Taking Part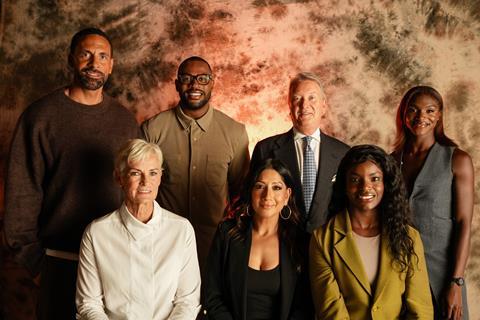 • Dina Asher-Smith – Team GB athlete, Olympic medallist and 200m World Champion
• Eniola Aluko MBE – former England women's footballer, sports executive and broadcaster
• Frank Warren – Hall of Fame boxing promoter and CEO of Queensberry Promotions
• Judy Murray OBE – former tennis player, coach and founder of the Judy Murray Foundation
• Rio Ferdinand OBE – former England men's football captain and TNT Sports pundit
• Ugo Monye – former England men's and Harlequins rugby player and TNT Sports pundit
Eniola Aluko MBE, said: "It's really important for the people at the top level of decision making to reflect, understand and empathise with the community that they're serving. You have to understand the culture of the communities and the things that may impact them, and also understanding players on the pitch that now come from so many different backgrounds. It's essential for those at the decision-making level aren't divorced from that."
Ugo Monye added: "Visibility really matters and when you do see people in positions of power, then that aspiration is greatly heightened and you think that maybe it is something that can be for me. I'm nothing without my heritage and I am so proud to have dual nationality. I know I was born in England, but I also know where my roots are and it's really important for me to embrace both."
As part of the production, interviews featuring Eniola Aluko, Rio Ferdinand and Ugo Monye celebrating their African heritage, will air across CNN International's platforms, (WBD's global news brand) in its African Voices series.
Black History Month – A Seat at the Table will premiere on TNT Sports 1 at 8pm tonight (Thursday 19 October) with live and on-demand streaming on discovery+.