Everything you need to know about the Warner Bros. Discovery and BT Sport joint venture so far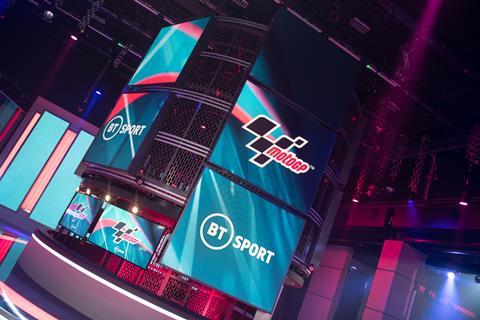 Warner Bros. Discovery and BT Sport announced this week that their joint venture, which will eventually merge BT Sport and Eurosport in the UK and Ireland, will be known as TNT Sports.
The unification of Eurosport and BT Sport is a result of the joint venture formed between BT Sport and Warner Bros. Discovery last year, of which both companies have a 50% share. For this BT has received £93 million from Warner Bros. Discovery, and will receive up to approximately £540m by way of an earn-out from the JV, subject to certain conditions being met. Warner Bros. Discovery will have opportunities to complete a full buyout of BT Sport, including a call option over BT plc's interest in the JV, exercisable at specified points in the first four years of the JV. If the call option is not exercised by Warner Bros. Discovery, BT plc will have the ability to exit its stake in the JV either through a sale or IPO.
The joint venture is chaired by BT consumer CEO Marc Allera, and is run day-to-day by Warner Bros. Discovery Sports Europe president and managing director Andrew Georgiou - who is also a board member of the JV. Shareholding will remain the same post-name change.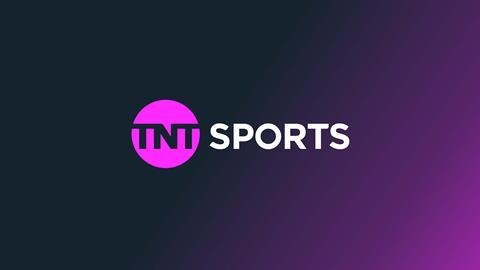 BT Sport will rebrand as TNT Sports from July this year, with Eurosport to follow some time after the Paris 2024 Summer Olympics. It is expected that Eurosport's rebrand will be complete before the Milano Cortina 2026 Winter Olympics, meaning that for a time there will continue to be two brands in the UK and Ireland. Eurosport is not going to change its brand in Europe.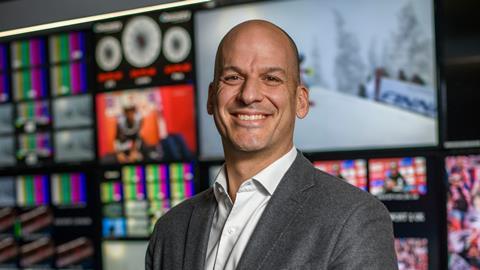 Georgiou explained the reasoning for this to press on Tuesday 22 February: "The reality is that we have existing relationships in place with our affiliates, and we need to make sure the transition is simplified between what currently exists and what we need to build towards. We couldn't get those things to line up perfectly, and as a result there will be a period of overlap between those two brands."
TNT Sports is a major brand for Warner Bros. Discovery in the US and Latin America, showing NBA and NHL in the US and top level European and domestic football in Latin America. The UK and Ireland brand will be separate from these offerings. Georgiou explained that while "global consistency" is key for Warner Bros. Discovery, they were also keen for a "clean slate" for the brand to build from in this market.
The new brand has been tested with consumers, with a focus on football fans, and is understood to have received a "neutral to positive" response.
For consumers, the linear channels will remain in the same places, but from July the streaming destination for what will then be known as TNT Sports will be discovery+ rather than the BT Sport app. This will mean the loss of some technical features that the BT Sport app has and discovery+ does not, but it was confirmed that the "Timeline" highlights, which allow viewers to look back over a live event, will be added to discovery+, in addition to the "most important" features from BT Sport.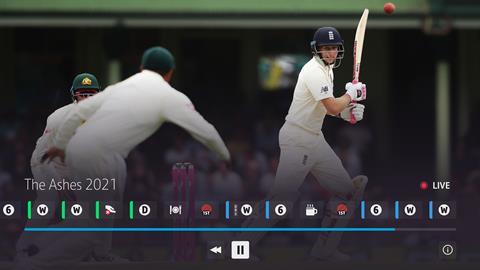 When it comes to the content that will be available through TNT Sports, Georgiou stated: "This is a premium service, and our aim is to remain a premium service. That means our approach to any [rights] auction would be to maintain that position in the marketplace."
Currently, the joint venture has rights to UEFA Champions League, UEFA Europa League, the Premier League, Premiership Rugby, UFC, the Olympic Games, tennis Grand Slams featuring the Australian Open and Roland-Garros, cycling Grand Tours including the Tour de France and Giro d'Italia and the winter sports World Cup season. The Premier League rights will be up for auction next year, and BT Sport already tied up the Champions League rights until 2027, albeit losing exclusivity as Prime Video will air a match each gameweek.
Speaking on the future of the 3pm blackout, which the EFL told Broadcast Sport it was open to ending, Georgiou added: "We would like to hear from the Premier League and the EFL, which is going to market right now, around what they think is a better outcome from a consumer perspective. Once they have made a decision on that it is down to us to see what that means for our business."
Outside of rights, "content will remain the same", with the "core football content" not expected to change "drastically". Georgiou also signalled that TNT Sports may end up closer to BT Sport than Eurosport in terms of its output: "The new brand has to honour the essence of what BT Sport and Eurosport have built, and in this market BT Sport in particular because it has a broader content proposition. Especially through football, rugby, and MotoGP, they speak to a larger number of local consumers. Making sure we don't lose that was the number one priority in terms of what we do moving forward."
It has already been announced that BT Sport's Stratford studio will be closed when its lease ends later this year, putting over 200 jobs at risk of redundancy. It has been confirmed that there will not be as many jobs at the joint venture as there currently are at BT Sport, with employees having to reapply for newly created roles - for which they will be given priority. Union Prospect has negotiated an enhanced redundancy package for those who do not make the move to Warner Bros. Discovery's west London facilities.
Georgiou said: "One of the opportunities for us as part of this joint venture is that we are a bigger content company than BT, and we have technology and systems that are at massive scale…so we can reduce the cost of what it takes to broadcast content and we can make sure we put more value on screen. The context of what we need as a business and what BT needed in the past is very, very different."
With the backing from Warner Bros. Discovery, there has been some talk of a stronger challenge to Sky Sports' position as the largest pay TV sports broadcaster in the UK. Georgiou said on the pair's relationship: "Sky for us is an important partner. They are a distribution partner for our joint venture sport product, but for Warner Bros. Discovery more broadly they are a partner on many levels. Whilst there is always going to be some level of competition between Sky Sports and our TNT Sports business moving forward, we will be competing for rights, the broader relationship with Sky is a very different one. That means we are partners, as well as in a very small part of the business slightly competitive."