The multi-year deal with the live video streaming platform is designed to accelerate the direct-to-consumer streaming ambitions of Welsh sports clubs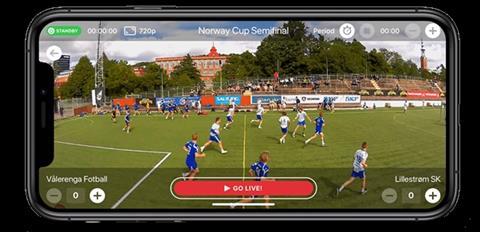 Membership body for the sport and leisure industry in Wales, Welsh Sports Association (WSA), has announced a multi-year deal with live video streaming platform, Joymo, that will accelerate the D2C streaming ambitions of its members.
Joymo enables athletes, teams and sports to broadcast content direct to fans to watch live or on-demand. Fans are charged per game, competition or event or are offered a longer-term 'season ticket'.
Joymo is accessible through a dedicated app and an OTT streaming platform. The service says an integral part of its streaming platform is secure storage of all content and data in accordance with national privacy regulations and GDPR.
Victoria Ward, chief executive of the WSA, said: "The WSA is always looking to partner with service providers who can add tangible value to our members and we firmly believe Joymo can have a transformational impact in a post-Covid environment. We were impressed by the simplicity, quality and cost-effective nature of the platform and feel that this will encourage our members to sign-up and start streaming as soon as sport returns.
"The potential revenue generation for some members and their stakeholders is huge and that can be significant in helping many sports clubs, leagues and competitions become financially sustainable after the devastating impact of the Covid pandemic."
Mike Emery, CEO of Joymo, adds: "We're delighted to be teaming-up with the Welsh Sports Association and working closely with them and their members. Joymo is all about empowering sports organisers and participants, at all levels, by providing them with the tools and technology to broadcast directly to their fans. Joymo not only helps them to generate revenue - but provides them with ownership of all advertising, sponsorship and user data.
"So many smaller federations, clubs and leagues aren't realising the value of their content and often give it to free social media platforms who then own the data and the advertising income from its viewers."