Broadcast Video Expo (BVE) exhibitors heralded the show's "return to form" last week as it bucked an industry-wide trend for shrinking tradeshow attendance.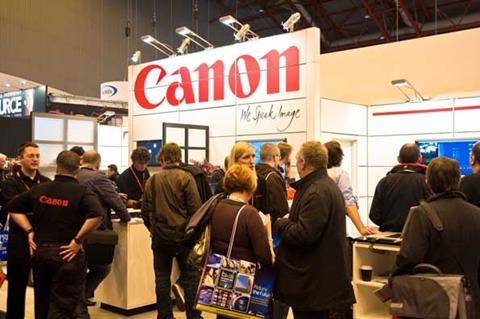 The broadcast business and technology exhibition attracted 1500 more visitors than in 2009 (up 12%), with 12,614 people passing through Earls Court 2 between 16 and 18 February.
With international shows IBC and NAB seeing visitor numbers fall 7% and 20% respectively, joint event director Charlotte Bowskill said it was "nice to see a domestic show pushing the boundaries".
In a straw poll carried out by Broadcast, exhibitors were bullish about BVE, with many declaring the 2010 event as a "return to form".
GridIron Software business development manager Simon Harper praised the volume of traffic. "The floor looked the best it has done for a long time," he said. "There was a low percentage of tyre-kickers, and I spoke to some great potential clients."
First-time exhibitor Nick Pearce, cofounder of Object Matrix, said: "It was great to see new products and new companies breaking the 'same people selling the same stuff to the same people' mould of recent years."
At the same time Arri's Milan Krsljanin felt that BVE was much better than in previous years. "This is a clear sign that the event is maturing nicely with good profile of people and also that the industry as a whole is showing more optimistic outlook," he said.
Themes of the show
The themes of the show were fairly easy to pinpoint. Shooting video with digital stills cameras was one.
Director Jon Howarth, of hire company Shoot Blue, said: "A Canon 5D MK IV with a mini autocue powered by an iPhone summed up the show for us, and where tech is going."
Another was 3D. John Walbeoufe, the managing director of post-production equipment hire company The Coach House Studios said: "I saw a few old friends and shared some skepticism about the value of 3D in television but I have to admit that I was quite taken with some of the 3D demos and particularly the real time 2D-3D conversion."
There was the odd grumble or two. Some people weren't happy with the timing of event – which coincided with the school half-term holiday – while others were more concerned with technical issues.
"The seminars this year were good and varied," said Sumners director of technology Brian Hardman. "It is just a shame that some of the venues suffer from noise spill and the usual issue of AV/PA not always being good."
Social networking sites were also alive with comment from the show.
Some highlights from Twitter
AlexRay: well #BVE2010 nearly killed me but it was great fun
taigmcnab: Met some old faces from over 10 years ago at #BVE2010 too. Good times!
willdocherty: Broadcast Expo was excellent. Lots learnt, lots of conversations and plenty to follow up. A bit of overload on the DSLR hype though
Triston: #BVE2010 interesting this year. Very busy. Lots of peeps saying no to IBC and NAB and concentrating their focus on the UK.
fluffybecky: Back home now from #BVE2010 Brill show, better people!
TheFlashCentre: #BVE2010 was amazing 2day.Stand was packed. make sure 2 look around tomorrow.Huge interest in VDSLR
Laragreenway: If you are dithering whether to attend #BVE2010 - go! Best one yet, with great Production Show too. Well done @BVE201o
Om_Nick: feet hurt. some v good quality leads at #BVE2010
The next Broadcast Video Expo will be held 15-17 February 2011 at Earls Court 2 in London.