Channel 4 has awarded Whisper Films, the sports producer co-owned by David Coulthard and Jake Humphrey, a £30m production contract to make its Formula One coverage.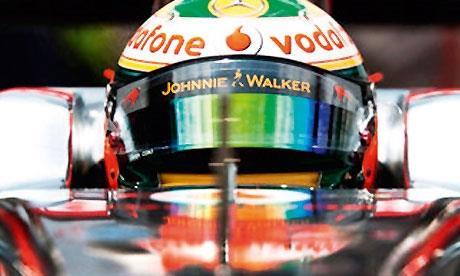 The decision, which followed a closed competitive tendering process with North One Television, is likely to stoke controversy after C4 took a stake in Whisper through its Growth Fund initiative in August last year. It is the first major contract C4 has awarded to an indie it part owns.
The broadcaster said Whisper's bid demonstrated "significant innovation and creativity" and came attached with Mark Wilkin, who edited the BBC's F1 coverage. Coulthard, who co-presented the BBC's output, will also take on an on-screen role for C4.
A C4 spokesman added that the broadcaster has "strict protocols" surrounding its contract award processes and the commissioning team responsible for the decision, led by head of TV events and sport Ed Havard, has a different reporting line to the Growth Fund.
"We don't offer commissioning guarantees [for Growth Fund indies] and there is no pressure on commissioners to award them business," he added.
Whisper is also understood to have a number of other members of the BBC production team signed up as it prepares to take on the three-year contract to produce 10 live Grand Prix races a year and highlights. The season gets underway on 20 March in Australia.
The company's fourth co-owner and managing director Sunil Patel, who will executive produce C4's coverage, also oversaw the BBC's F1 output before leaving in 2010 to launch Whisper. Its only other major sports rights production deal is the contract to make NFL highlights for BBC2, which it was awarded last year.
"Whisper outlined an extremely impressive and exciting vision for their F1 coverage, with outstanding on and off screen talent as an integral part of their pitch," said Havard.
Patel added: "Whisper Films has an unrivalled production team with over 20 years' experience in Formula One and unique contacts throughout the sport. C4 and Bernie Ecclestone have both talked about a new approach and we believe we are ideally placed to deliver this."
The tender process
Broadcast revealed last week that Whisper and North One were in the running for the F1 contract. C4 had to act swiftly after only agreeing to replace the BBC as the free-to-air F1 partner in December and it is understood that the two indies submitted their bids last week.
North One has a strong track record in the sport, having produced ITV's Bafta-winning Grand Prix action between 1997 and 2008. The All3Media indie will make a "number of accompanying programmes", which C4 will announce at a later date.
Separately, C4 sport commissioning editor Stephen Lyle has been promoted to head of F1. He was closely involved in the Whisper decision alongside Havard.