The focus of Channel 4's Secret History strand is set to shift onto recent history with four new documentaries.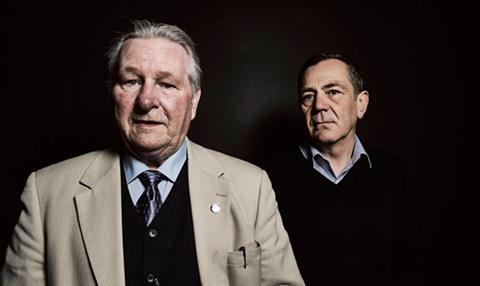 The four films, which are all hour-long one-offs, will air between July and September and seek to build on the success of Interview with a Murderer which was watched by a consolidated audience of 1.7m (7.6%) when it aired last month.
Saddam Goes to Hollywood, produced by Mentorn Media, will document the true story of Saddam Hussein's venture into the movie business and how he bankrolled a multimillion pound epic action film with Oliver Reed in the lead.
The doc will air in July and be directed by Stephen Finnigan who will produce alongside Nick London. Iain Scollay will executive produce.
C4 has also greenlit Maroon Productions to produce Secrets of a Police Marksman. The film will profile Britain's most prolific marksman Tony Long who was charged with the controversial killing of Azelle Rodney in 2015.
The film will air in August and be directed by Patrick Dickinson and executive produced by Paul Blake.
Testimony Films will produce Surrounded by the Taliban (w/t) which will reveal how a company of British soldiers came under siege for more than 50 days in a remote town in Afghanistan.
For the first time, surviving ex-soldiers will tell their story about how they became trapped in a small compound, outgunned and outnumbered.
The film will air in August and will be directed by Steve Humphries who will also produce alongside editor Nick Maddocks.
The fourth film The Good Terrorist (w/t) will follow the story of John Harris, the one white political prisoner executed by the South African Apartheid state for blowing up Johannesburg train station.
It will be produced by Simon Finch, executive produced by Brandan Hughes and Harry Bell and will air in September. The film is co-produced by Borough Productions and Tern Television.
All four films were commissioned by C4's specialist factual commissioning editor Rob Coldstream.
He said: "These programmes all revisit but also, crucially, shed new light on significant moments in our recent history. Like Interview with a Murderer, these films are full of drama and pack a big emotional punch, whilst also providing timely new insights into the big events which helped form the world we live in today."