Channel 4 is to drop the scrapheap from Scrapheap Challenge in a bid to slash costs on the long-running show.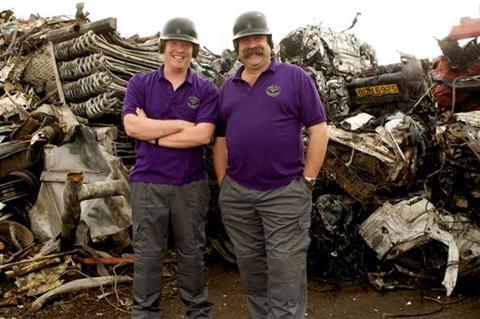 The series, produced by RDF Television West, has also axed its long-standing presenters Robert Llewellyn and Lisa Rogers, and will replace them with ex-contestant Dick Strawbridge, previously the show's "engineering expert" and presenter on Planet Mechanics, It's Not Easy Being Green and Geronimo.
For the past ten series Scrapheap Challenge has tasked contestants with engineering feats – such as building giant catapults or underwater cars – on the site of a giant, permanent, central head of scrap.
However, the 11th series will alter the format so that contestants build their machines at homes over the course of a month, with £450 to pay for scrap which they source themselves from different places.
Strawbridge and his team of experts, The Diamonds, will have the same money but just one week to construct their own versions of the machines at a central workshop in Gloucester.
"The permanent scrapheap was very expensive to build. This is much cheaper," a source said.
Contestants will be tasked to build motorised chariots, "super surfboards", giant blow footballs, medieval throwers, and water-powered vehicles over the course of the series.
"It still celebrates madcap engineering and crazy machines but Dick and his team of experts are out on the road taking on three different teams in each show. The series comes from events all over the UK with challenges designed to test the mettle of all contenders," an RDF spokeswoman said.
Head of RDF Television West, Mark Hill, added that Strawbridge would "refresh and reinvigorate a brand which very much stands the test of time and is much loved by its fans."
The 20 x 60-minute series will air in September and was commissioned by Tabitha Jackson, editor of More4 and former deputy specialist factual commissioning editor. It will be executive produced by Jane Lomas.
RDF Rights holds all international and format rights.