Channel 4 is to introduce personalised advertising into live streams on All 4 after signing a deal with ad-replacement service Yospace.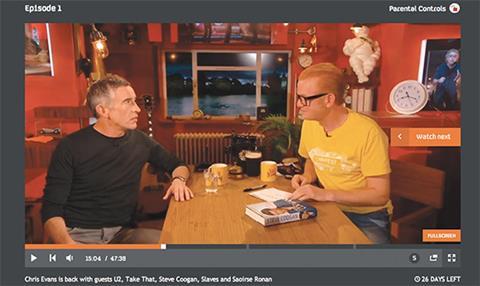 All 4 already uses personalised ad-insertion technology for catch- up content, but will now use the Yospace system to target users who stream C4 channels online.
The technology provides in- stream ad replacement, with insertions performed on the server side. The result is that users should see an uninterrupted stream with an ad selection based on their profile.
Head of digital innovation and partnerships Jonathan Lewis pointed out that C4 has 12 million registered users it can target online.
He said: "Our programmatic launch has opened up a host of opportunities around what we do with our live feed generally – and we're currently exploring what place dynamic ad serving could have on the big screen."
A launch date for All 4's targeted live-stream advertising has yet to be announced, but the service will be available by the end of this year.
"Doing ad insertion in a live stream is significantly harder than doing it for video-on-demand content," said Yospace chief executive Tim Sewell. "One of the key drivers for broadcasters, if they're making their linear broad- casts available as a stream, is to deliver the same quality user experience that you would get if you were watching on TV.
"You want to avoid variable stream quality and the buffering you sometimes see between pre- roll and content," he added. "Our solution manipulates the stream on the server side and adapts the ads before they are sent to the end user's device."