Channel 5 has snagged Batman prequel Gotham, one of the hottest US series to launch at this year's LA Screenings.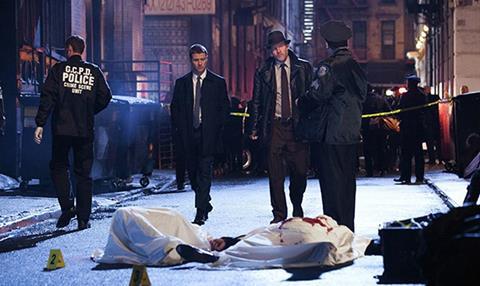 The broadcaster is understood to have seen off stiff competition from a number of rivals, including online streaming service Amazon, which were also aggressively pursuing the fantasy drama.
It is thought that Channel 5 may have paid more than £500,000 per episode after Hollywood studio Warner Bros International Television Distribution received offers from all of the major terrestrial commercial broadcasters and pay-TV networks.
Gotham centres on a young James Gordon, played by The OC's Ben McKenzie, when he is working as a detective before rising to become police commissioner. The recently orphaned Bruce Wayne also appears.
The series also features a raft of characters that go on to become evil adversaries of Batman including the Penguin, the Joker, Catwoman and the Riddler as well as new enemies including Fish Mooney, played by Jada Pinkett Smith.
The series, produced by Warner Bros Television, will launch on Fox in September and will air in the UK shortly afterwards. It is exec produced by The Mentalist showrunner Bruno Heller.
The deal was struck by Channel 5's head of acquisitions Katie Keenan.
"I don't think there was a more exciting show at the LA screenings this year – Gotham is a thrilling drama built on iconic characters that fascinate," said Keenan. "Its acquisition proves we continue to be committed to the biggest in US drama."
Warner Bros Worldwide Television Distribution president Jeffrey Schlesinger told Broadcast last month that every broadcaster apart from the BBC was interested in the show. "I can't remember ever being in a position in the UK where a show has created so much enthusiasm," he said.