James Corden's viral hit Carpool Karaoke is set to be remade around the world after CBS Studios International started shopping it to international broadcasters.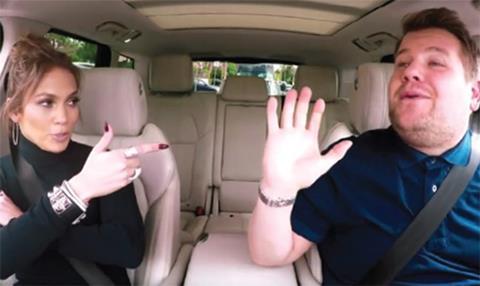 The international formats division of the Hollywood studio has begun pitching 30-minute and 60-minute versions of The Late Late Show segment at the LA Screenings.
CBS Studios International is working with UK indie Fulwell 73, the production company co-founded by The Late Late Show exec producer Ben Winston, on the adaptations.
In the viral segment, Gavin & Stacey star Corden picks up a singer or celebrity in a car fitted with a fixed-rig which captures the pair as they drive around LA singing and chatting. Stars such as Adele, Justin Bieber, Jennifer Lopez and Stevie Wonder have helped the segment hit almost 600m views on YouTube.

CBS Studios is also believed to be working on a US version of the format.
"Ever since Carpool Karaoke has aired as part of The Late Late Show with James Corden, the requests for the format have been overwhelming," said Paul Gilbert, senior vice president of international formats, CBS Studios International. "International broadcasters can now leverage Carpool Karaoke's huge digital and broadcast success for their own local viewers."
Winston added: "This is a very exciting format, one which gets the best interviews, and fun, out of every guest that appears, due to its most intimate setting."