James Corden's popularity in the US shows no sign of slowing down with the host of The Late Late Show tipped to join CBS sitcom The Great Indoors.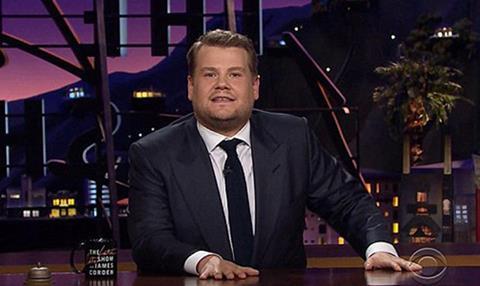 Corden has expressed an interest in joining the show, which stars Stephen Fry and was created by Mike Gibbons, former head writer of The Late Late Show.

Gibbons told Broadcast: "I got a tremendous blessing [to leave] from Corden, who unofficially has expressed an interest playing Stephen's son, which is something I will not let go."

The Tosh.0 producer added that Corden was now "basically the poster child of CBS".

The pilot of The Great Indoors stars Fry as Roland, the founder of an outdoor magazine, which hires adventure reporter Jack, played by Community's Joel McHale, to become the boss of a group of millennials in the magazine's digital division.

"God bless for Stephen Fry. Everyone gets short changed in a pilot - it's only 22 minutes but Stephen was a selling tool for other casting," said Gibbons.
"As soon as he came on board I started crossing out lines of the script and said 'I've got to up my game'. I loved having that pressure."

Earlier this week, CBS started to shop viral segment Carpool Karaoke to international broadcasters. It is understood that the format has already been optioned in four territories with discussions underway in the UK.

"I directed Carpool Karaoke, which is an overstatement because there are 8 GoPros that no one is allowed to touch. Anything that starts to print money, they're going to jump on," added Gibbons.