Proper Content's David Dehaney and ITNP's Ian Rumsey to exec high-profile docs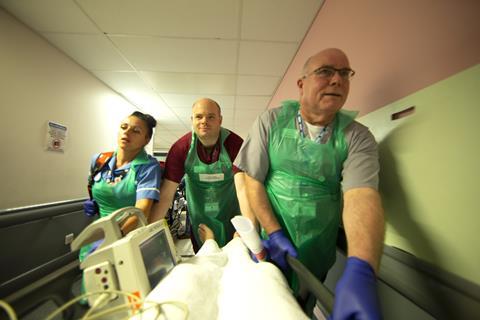 Channel 5 is to explore the experiences of suicidal men and the failings of the Crossrail project as part of its latest docs slate.
The string of one-offs and series revealed at DocFest today (11 June) are spearheaded by Proper Content's 90-minute Suicidal: Men on the Edge (working title), which will be the first film to follow men experiencing suicidal episodes.
Shining a spotlight on the male mental health crisis, it has been made at London's Riverside Centre, a specialist mental health unit, and follows six men as they are supported through their experience by NHS staff.
It is the latest in C5's Modern Britain strand, which has previously included Lambent's Bafta-nominated Raped: My Story and Brinkworth Films' The Abused.
C5 factual commissioning editor Guy Davies ordered the one-off, which is being exec produced by David Dehaney.
Another single – ITN Productions' The Trouble with Crossrail – will interrogate the difficulties suffered by the UK's biggest construction project, leading to a three year opening delay.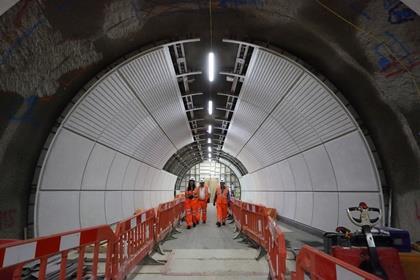 The doc will feature contributions from former Crossrail employees and politicians who will examine where the £17bn project went wrong.
The 60-minute film was commissioned by factual commissioning editor Daniel Pearl and will be exec produced by ITNP's Ian Rumsey.
It will follow Windfall Films' BBC2 two-parter The Fifteen Billion Pound Railway, which informed an average of 1.4m (5.8%) in a 9pm slot in February.
Elsewhere, Brinkworth Films has landed a four-part police doc series along with a recommission for surgical exploration Critical Condition, the latter of which consolidated to 1.4m (5.1%) earlier this year in a Wednesday 9pm slot.
In Sixty Minutes Inside the Force, the Can't Pay We'll Take It Away indie will feature an hour-long period in the life of several police forces, with a view to making viewers feel as though they are watching in real-time. It was also ordered by Davies.
Meanwhile Mentorn Media's Inside the Nick (working title) will head to Lincolnshire to examine the county's busiest police station.
The 4 x 60-minute offering will feature crimes from a range of perspectives, while following the movements of a range of the force's staff.
Finally, Renegade Productions has landed Our Simple Life, which will follow families living self-sufficient lives in the most remote and rural parts of the UK.
The 4 x 60-minute series will travel to the Scilly Isles, Wales, Somerset and Scotland's remote islands to show how extraordinary families cope with the challenges of growing their own food and raising children without the benefits of 21st century technology.
Factual entertainment commissioning editor Greg Barnett ordered the latter series, while Adrian Padmore is responsible for Inside the Nick (working title).