Bristol indie cotinues Secrets of the Mega strand with docs looking at airline food and landfill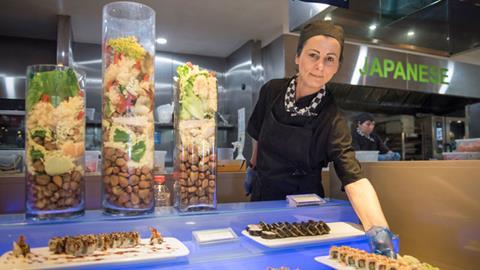 Bristol-based Icon Films is to go behind the scenes on airline food and landfill waste sites for two Channel 5 docs.
The 90-minute docs, Secrets of the Mega Airline Food and Secrets of the Mega Landfill were greenlit by C5 commissioning editor Daniel Pearl, with Stephen McQuillan executive producing both shows.
The programmes extend Icon's Secrets of the Mega strand for C5, following on from last year's 60-minute docs All You Can Eat: Secrets of the Mega… Buffet and Totally Stuffed! Secrets of the Mega… Christmas Buffet. Both docs gave an insight into the inner workings of JRC.
The airline food doc will meet the UK's largest supplier, Alpha LSG, at its food production centre near London's Heathrow Airport. Nearly 300,000 meals a week are made at the site with 160 chefs making meals for seven out of the top 10 airlines out of Heathrow.
For the secod doc, Icon has secured access to one of the largest waste landfill sites in the US, takig a closer look at the industry that transports, processes, disposes and reuses waste on a daily basis.
The indie's creative director Stephen McQuillan said: "It's important for Icon Films to expand our UK business with these deeply researched specialist factual shows alongside the continued growth of our global content."
Icon Films is also known for its natural history programming, including Animal Planet US' highest-ever rating series, River Monsters, the returning Charles Dance-narrated Savage Kingdom and Japan's NHK's recently greenlit 8K feature doc Okavango.