Radio 2 broadcaster to take over from the autumn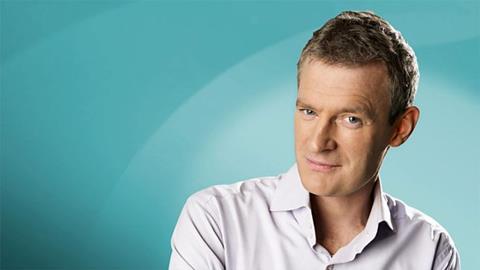 Radio 2 DJ and BBC election presenter Jeremy Vine is to take over from Matthew Wright as host of Channel 5's flagship weekday current affairs show.
From September, Vine will host a two-hour show from ITN Productions, modelled on The Wright Stuff, with a new name that has yet to be confirmed. Wright announced last month that he was stepping down after 18 years in the hot seat.
Vine joins a bolstered C5 talent roster that now includes Michael Palin, Michael Portillo and Bettany Hughes. Director of programmes Ben Frow hailed Vine as "a brilliant broadcaster whose supreme ability to make challenging stories accessible to a wider audience, not to mention his intellect, energy and wit, makes him the perfect choice to present our daily current affairs show".
Vine said Wright's show had become "a big part of the British TV landscape".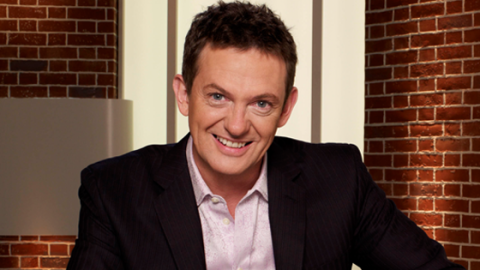 He added: "I'm delighted to be carrying on all the conversations he has started, with all the guests he's made me feel I know over the years. Radio 2 has a beautiful editorial overlap with the serious but accessible agenda of this show. I am proud to be C5's choice to front it."
The BBC has yet to confirm whether Vine will continue on Radio 2, where he has hosted the two-hour weekday 12pm-2pm Jeremy Vine Show for the past 15 years, in which time it has become the UK's most listened-to radio current affairs and music programme.
ITNP director of TV production Ian Rumsey described Vine as "a giant of popular live broadcasting".
He added: "Jeremy brings with him his own distinctive style and charm. He's a respected journalist who's at ease with both the important issues which get people talking - and the less-serious subjects which make people smile. We're very proud to make this programme and Jeremy is the perfect person to take it forward."
Outside of radio, Vine is best-known as the face of the graphics-based analysis of the BBC's election specials, including the recent EU Referendum, and as a host of BBC1's Points of View, Crimewatch and Panorama.
In January, he was one of six BBC male broadcasters to accept a pay cut ahead of the corporation's review into its gender pay practices.
C5 will continue to employ guest presenters on The Wright Stuff over the summer.