Retaining this award is rare, but Channel 4's success should come as no surprise – it is based on the most comprehensive, creative and successful slate of returning brands in the business.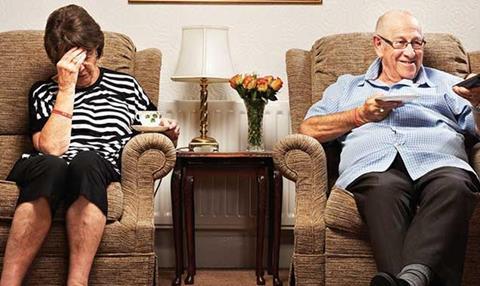 From Gogglebox and Grayson Perry to The Jump and The Last Leg, C4 viewers know what to expect from its key titles: high-quality, thought-provoking entertainment.
Adam Hills, Josh Widdicombe and Alex Brooker's chat show is a prime example. A slow-burn success now at its creative peak, it was a prominent feature of 2016, and has been extended further with a bumper run of 40 hours this year.
And, while C4's coverage of the Rio Paralympics more than matched the highs of the London games, the broadcaster was quietly doubling the number of disabled people appearing on 20 of its biggest shows.
In scripted, returning powerhouses such as Catastrophe and This is England '90 were balanced by new single dramas, most notably the low-key but high-quality Ellen and The Watchman.
Children On The Frontline, The Jihadis Next Door and Interview With A Murderer were examples of current affairs and crime documentary at their finest, and the forensic and filmic The Murder Detectives was one of the year's most influential series.
Add in the potent mix of fact ent favourites Hunted, The Island With Bear Grylls, First Dates and The Secret Life Of 4, 5 And 6 Year Olds, plus sporting success in the shape of Formula 1 and The Grand National, and the channel edged ahead of its closest rivals.
SHORTLIST
The UK's biggest channel has rarely had a stronger drama slate: The Night Manager and War And Peace were epic in scale, and Happy Valley returned with its distinctive twist on a cop show. Add in The Great British Bake Off signing off in style and an Olympics bonanza, and you have a great example of mainstream success.
Is BBC Two too creative for its own good? Line Of Duty and The Real Marigold Hotel will become the next ratings smashes to transfer to BBC One later this year. Exodus was one of the most talked-about doc series of 2016, while OJ Simpson: American Crime Story was among its most acclaimed acquisitions.
More than 3 million people requested BBC Three drama Thirteen on iPlayer in 2016 – more than any of the corporation's other shows. This success, in BBC Three's first year as an online-only channel, dovetailed with highlights Murdered By My Father, Life And Death Row and dark comedy Fleabag, widely considered one of the shows of the year.
A smart play to secure world championship boxing dovetailed with the continued success of Dave's slate of commissions. Red Dwarf returned triumphantly, Go 8 Bit was a big success and Taskmaster may be its best and most channel-defining origination to date. Does anyone in the industry really think of Dave as a repeats channel any more?
Smart, superhero acquisitions have helped hone Sky 1's identity and brought a real ratings boost to the 8pm slot. Other highlights included high-profile dramas Stan Lee's Lucky Man and Hooten And The Lady, the transfer of Don't Tell The Bride from BBC Three and the best ever ratings for A League Of Their Own, thanks to a US roadtrip.