It is rare that a channel is strong enough to hold onto the top prize for a second consecutive year – but E4 has done just that, thanks to a diverse slate and some genuine breakout hits.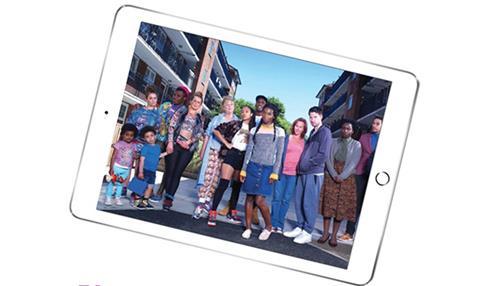 Tattoo Fixers is a case in point. The Studio Lambert show has quickly become a megabrand for the channel, and even does great numbers when repeated on the main Channel 4. It has fuelled social media conversations, turned its cast into stars and given E4 that rarest of things – a major returning factual schedule-builder.
The show has played a part in an impressive ratings performance for the channel, including E4's best ever start to a calendar year, with a storming 5.5% 16-34 share.
The channel's other standout project was scripted comedy Chewing Gum, which has cleaned up at various awards ceremonies, including landing Best Scripted Programme at this year's Broadcast Digital Awards. It feels nothing short of one of the most important new shows across British TV in the past year.
E4's acquisition slate is a picture of consistent performers and emerging forces. Marvel's Agents Of S.H.I.E.L.D. and Brooklyn Nine Nine are established brands along-side The Big Bang Theory, and Scream Queens, Jane The Virgin and Empire were all interesting new additions.
Plus the likes of Made In Chelsea, Bad Robots and My Mad Fat Diary are distinctive brands, while an energised and digitally-focused Hollyoaks has been on fine form.
"E4's acquisition slate is a picture of consistent performers and emerging forces"
Shortlisted
BBC four
This year's Best Factual Channel performed strongly, and now tops the BBC's portfolio across a raft of metrics. Its creative renaissance has been led by its British spin on Slow TV programming, a breakout scripted hit in the shape of Detectorists and performance events such as Live From Television Centre and Young Dancer Of The Year.
CBBC
Interactive drama, pioneering play-along experiences, games and short-form brand extensions sit happily alongside traditional programming on a fresh and future-facing CBBC. The likes of Millie Inbetween and So Awkward, My Life and Newsround, and Danger Mouse and Sam And Mark's Friday Wind Up make for a potent mix.
Dave
The newly crowned Best Entertainment Channel has built an impressive raft of originations that more than hold their own against the best of its BBC pipeline content. Taskmaster is the latest to cut through, alongside established favourites Dave Gorman's Modern Life Is Goodish and Alan Davies: As Yet Untitled. Sport, initially in the shape of heavyweight boxing, is also pushing the channel to new heights.
Discovery channel
Sean Conway: Running Britain, Idris Elba: No Limits and Tony Robinson's Victory In Europe were among the high-profile shows that delivered yet another strong year for Discovery Channel. Its clear brand proposition was summed up by the wide-ranging 'Make Your World Bigger' marketing campaign.
ITV2
A sexy new Love Island, super-smart scheduling of a Back To The Future day and the continued excellence of Plebs are just three of the highlights of the year for ITV2. Its digital growth is impressive too, with its social media reach jumping 18% and its key programmes having a combined reach of more than 4 million fans on Facebook and Twitter.