Visual effects work completed by UK facilities on the HBO dramas Generation Kill and Into The Storm has been nominated for a Primetime Emmy award.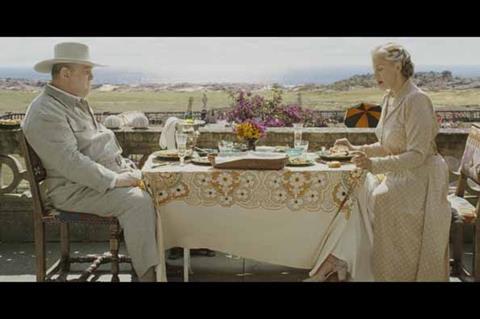 The two productions are the only ones selected for nomination in the category 'Outstanding Achievement In Special Visual Effects For A TV Special Or Miniseries.'
Cinesite created all of the visual effects for Generation Kill, which broadcast on HBO in Summer 2008, and on the FX channel earlier this year.
The seven episode series is based upon the successful book by Evan Wright and follows the First Marine Reconnaissance Battalion, at the spearhead of the American invasion of Iraq in 2003.
Cinesite's work included the creation of convoys of photorealistic CGI military vehicles, missiles, burning oil fires, CGI attack aircraft, the destruction of Iraqi cities as the Allies advance and realistically portraying the colossal resources of the American army.
Channel 4 will air the HBO/Company Pictures produced series on terrestrial television in the UK.
Into The Storm (pictured), the sequel to the award-winning The Gathering Storm, was broadcast earlier this Summer, also on HBO and is a co-pro with BBC Films. The series chronicles another key period in the life of Winston Churchill.
Cinesite did a 'large quota' of the effects shots while Munky and Framestore completed the rest.
One key sequence shows Churchill emerging on the rooftop of a government building at night, from where he watches the Docklands being bombed. A digital matte painting of London was composited with CG planes, CG searchlights and tracer fire.
Cinesite's visual effects work on the mini-series Rome was awarded an Emmy in 2005.
The results of this year's awards will be announced on 12 September 2009.