BBC director of television Danny Cohen has defended Jeremy Clarkson against racist allegations in a letter to The Guardian.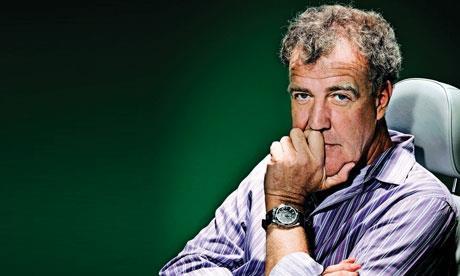 Cohen's letter was sent after reports emerged of a BBC internal review, conducted in June, into whether a culture of racism had developed at BBC2 show Top Gear.
"While Jeremy [Clarkson] and I disagree on the language some have recently found very offensive, I do not think he or anyone on the Top Gear team are racist," Cohen said, in the letter, which was published in today's newspaper.
Cohen admitted that there have been some "significant issues" on the show but claimed that the BBC had "taken them seriously and has left no one associated with the programme under any illusion just how seriously."
Cohen's "health check", which has not published its findings, was designed to ensure that no further issues emerged from the show. The series has been criticised by regulator Ofcom following numerous audience complaints about racist incidents on the programme.
On 28 July, Ofcom found Top Gear in breach of its broadcasting regulations after Clarkson used a "pejorative racial term" in its Burma special episode on 16 March.
The regulator reprimanded Clarkson again in May after he appeared to use the N-word in off-air footage which was leaked to the Daily Mirror.
"I want Top Gear to maintain its unique take on the world but more controversies of this nature would serve no one well," Cohen said. "The focus now is on the future and continuing the great success of Top Gear with audiences."
He added that he was confident that the production team would deliver on his promise.