Former UKTV chief executive to take charge of Premiership Rugby
Former UKTV chief executive Darren Childs has been confirmed as the next chief executive of Premiership Rugby.
Childs had been widely linked to the role after announcing in February that he would step down from the broadcaster after eight years.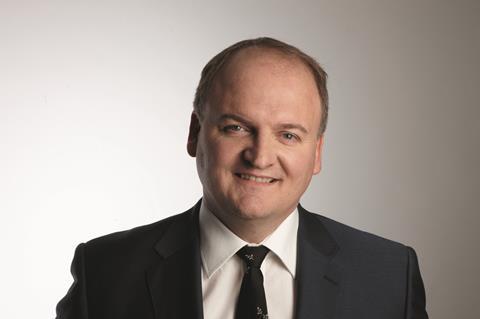 The Premiership Rugby board formally announced today that he would take over from incumbent Mark McCafferty, who will complete his term in June, when he will become an advisor to the organisation's private equity partners CVC Capital.
In a statement, the organisation said Childs would draw on his experience in growing and transitioning UKTV, particularly in digital, to lead "the next stage of development of club rugby".
Premiership Rugby chair Ian Ritchie said: "As the game evolves under new ownership, we are excited about the expertise and insight that Darren will bring from his experience leading fast-growing media businesses.
"The board looks forward to working with Darren to further develop the Premiership Rugby brand, product, digital and media execution."
Childs said he was excited to enter a sport "on the cusp of a transformation".
He added: "I have always admired the values rugby demonstrates on the pitch and in the community, and it will be a fantastic opportunity to work with the clubs and the board to create even more fans of the sport. Premiership rugby and European professional club rugby are full of thrills and the future will certainly provide many more."
Following the break-up of UKTV, with Discovery taking full ownership of three channels and BBC Studios retaining seven, BBCS distribution president, UK, Ireland, Australia and New Zealand Marcus Arthur took over as its chief executive. Arthur already sat on the UKTV board.