THURSDAY: Death In Paradise was on murderous form for its fifth series after it arrested double the audience of ITV's ambitious "wild west" drama Jericho.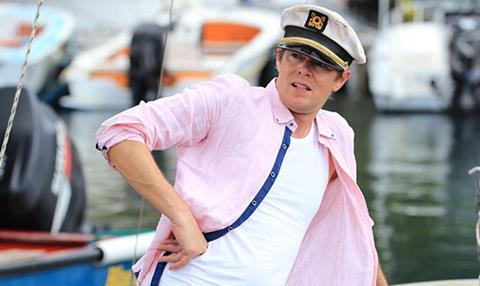 Death In Paradise (BBC1) 9pm-10pm
6.8m (27.1%)
The Red Planet Pictures series, starring Kris Marshall as a British detective in the Caribbean, easily won the 9pm slot for BBC1.
It was narrowly shy of last year's series opener, which tracked down 6.9m (29.7%) in January 2015, but demolished BBC1's slot average of 4.1m (19.8%) for the past 12 months.
Death In Paradise had 3.6m more viewers than Jericho, which pulled in 3.3m (15.5%) from 9pm to 10.30pm on ITV, according to Barb data provided by overnights.tv.
The ITV Studios period drama, set in the Yorkshire Dales in the 19th century, lost around 700,000 viewers over the period it was on air, but still managed to top ITV's slot average of 2.7m (13.9%).
Celebrity Big Brother was third in line in the 9pm battle, continuing with 2m (9.1%) for Channel 5, while The Restoration Man constructed an audience of 1.5m (6.5%) for Channel 4.
The second and final part of You Make Me Feel Like Dancing could only muster 730,000 (3.2%) for BBC2. This was 300,000 below last week's instalment, which drew 1m (4.4%).
A League Of Their Own (Sky 1) 9pm-10pm
468,600 (2.1%)
The 10th series of James Corden's sports panel show performed well. It was the best series launch since the seventh run in August 2013, which served up 696,900 (3%).