Great Portland Street-based post house Directors Cut Films has completed a £500,000 facility-wide upgrade and expansion, including the complete overhaul and enlargement of its audio post-production facilities, a major investment in storage and additional infrastructure changes.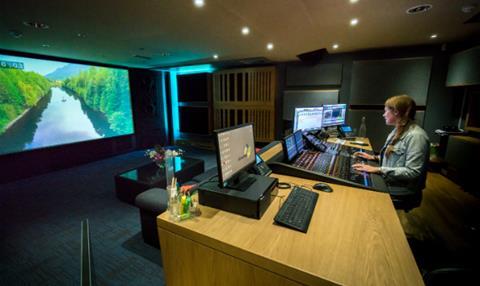 Both its existing audio dubbing studios have been fully refurbished and upgraded with Avid S6 consoles in bespoke desks, with new Apple Mac workstations running the latest Pro Tools HD. It has also added a third dubbing room with an identical setup. Each of the rooms has the capability to record voiceover from an isolated VO booth, and all three dubbing suites are connected to the facility's Isis storage and Interplay systems to streamline the movement of projects from picture to audio post.
Directors Cut worked with HHB Scrub to spec out the audio rooms, opting for a 24-fader Avid S6 M40 control surface for Studio 1, and two smaller Avid S6 M10s for Studios 2 and 3.
Mark Manning, managing director of Directors Cut, said: "Having reached a point when we needed an additional theatre, we knew it was time to strip the current studios back to bare bones and implement a full upgrade of our software and hardware."
In addition to its audio post updates, the facility has significantly scaled up both its working and near-line storage. It has added roughly the same additional capacity to both, increasing its Isis working storage to more than 500TB and its Object Matrix near-line storage to 480TB. All the storage is managed via Interplay, through which Directors Cut offers clients remote viewing and logging services via Avid Media Central|UX.
Additional changes within the facility include technical infrastructure updates, moving over to faster 10Gb connectivity within its machine room. It is also considering an upgrade of its LTO archive capability, beyond its current 32-tape XenData library system. Manning also revealed to Broadcast that the company is investigating both regional expansion and a further increase in capacity around Oxford Circus in London.
Directors Cut Films first opened in 1999 and is housed over five floors in Great Portland Street, offering full-service post-production to a predominantly broadcast client base. Its recent work includes post-production on C4 series The Royal House Of Windsor, ITV2's gameshow Release The Hounds and The South Bank Show for Sky Arts.