ITV Studios, BBC Studios and All3Media to appear at digital festival in October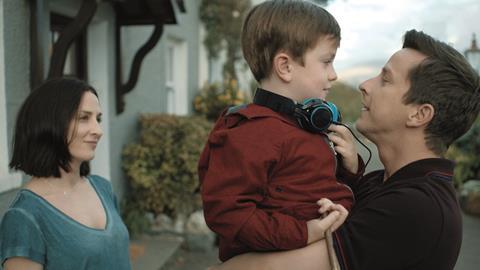 Broadcast International has unveiled the line-up for its Showcase Live event, which begins on 5 October.
Aligned to year-round content hub Distributors Showcase, the three-day series of digital panel events will feature expert voices from the international sales business discussing the hot topics affecting global distribution.
The panels include participants from companies across the content landscape, comprising representatives from All3Media, ITV Studios, Scorpion TV, Keshet International, Espresso Media International, BBC Studios, Beta Film, eOne and NBC Universal. Individual panellists will be announced in due course.
Showcase Live will comprise the following sessions:
With broadcasters and commissioners expressing their desire for programming from underrepresented voices, this panel will consider if we are truly in the moment of genuine change and whether international sales are reflecting the travel of diverse content.
Scripted in the time of Covid
Although the global production lockdown saw an uptick in finished tape sales, there are still many question marks over the supply of scripted programming, especially given the high demand. This panel will discuss the strategies for selling scripted content during the Covid-19 pandemic, how distributors are securing content for their catalogue, and their priorities for the medium-term.
Formats Futures: a new world of opportunity
In this time of crisis, creativity has blossomed, and development has flourished. The world's leading formats firms take stock of where the opportunities lie and whether the time is ripe for a new SuperFormat?
You can sign up for the sessions here: https://distributorshowcaselive.eventbrite.co.uk.
Alongside Showcase Live, Broadcast will be publishing its annual Mipcom Hot Picks, as part of our continued roll-out of Distributors Showcase. These will span programming from across the genres including UK and international drama, factual, and formats.
Distributors Survey 2020
To round off our season of distributors content, a reminder that we will be releasing the annual Broadcast Distributors Survey 2020 in December. For those that have yet to complete the survey, please do so here: Distributors Survey 2020. The deadline for submissions is Wednesday 30 September.
For any commercial opportunities around Showcase Live, Distributors Showcase or Distributors Survey please contact Talia Levine: talia.levine@broadcastnow.co.uk.