A Black Mirror-esque horror miniseries is heading to Cannes after Bedlam Productions, the indie behind Oscar-winning film The King's Speech, struck a deal with Canadian distributor 108 Media.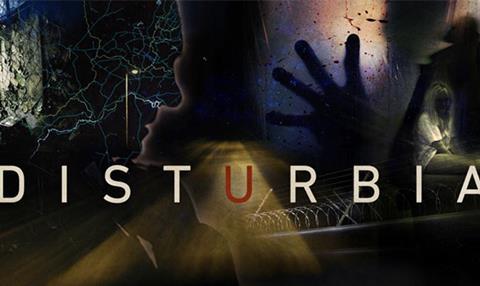 DISTURBIA
Distributor 108 Media
Producers Bedlam Productions; Big Man Films; Make Entertainment
Length 6 x 60 minutes
Broadcaster TBC
Each episode of Disturbia is set in a different city across South- East Asia and will examine the dark direction in which modern society is heading.
Bedlam is co-producing the series alongside Brighton-based indie Big Man Films and Singapore- based Make Entertainment.
The series was created by Adam Phillips and is directed by Underbelly director Tony Tilse.
Billed as a rebooted Twilight Zone or Hammer House Of Horror for the 21st century, each episode will be a self-contained drama looking at how technology has permeated every aspect of our lives, ushering in a world where the smallest indiscretion can go viral.
Big Man Films owner David Braithwaite says the series was going to be set in Brazil, but the focus shifted to Asia once Bedlam and Make Productions became involved.
The trio of companies are now looking to secure broadcast partners.
A Brazilian version of the show remains in the works, after Bedlam inked a format agreement with local indie Moonshot Pictures.
The series shares certain themes with Charlie Brooker's Black Mirror, but Braithwate says Disturbia is less concerned with the near future, and will instead look "at the way society is going, with technology triggering a downward spiral".
Make Entertainment managing director Nick North says the show is "perfectly suited to a concept that mines the universality of fears about modern life, while providing visually arresting environments for these unsettling urban nightmares to inhabit".
Toronto-based distributor 108 Media will look for international partners at Mip TV.
Chief executive Abhi Rastogi says: "With intensely human narratives… and an underlying message about technology's dark side, Disturbia is a series that truly ticks all the boxes."