Training organisations are a vital resource for diversifying the TV workforce. Broadcast hears from five young people on how industry schemes have aided their career journeys
SAMMY GECSOYLER
Pact Indie Diversity Training Scheme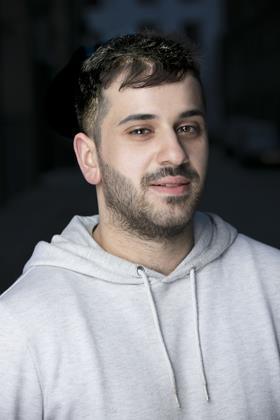 As someone from a working-class, BAME background, access to the TV industry is both practically and culturally difficult. The Pact Indie Diversity Training Scheme has allowed me to get a foot in the door by providing me with training and an incredible opportunity at Hat Trick Productions.
My experience on the scheme so far has been excellent. The training has been informative and provided me with a skillset I never would have acquired otherwise. At Hat Trick, I'm currently working with the development team in the entertainment department and have been given far more autonomy than I expected.
I have written questions for quiz show run-throughs, contributed to developing new formats and had opportunities to pitch my own ideas.
The team genuinely respects and listens to my contributions, which has made my experience valuable and truly special. I am excited to see how our upcoming projects turn out.
Being part of a group of trainees who are at a similar career stage as me has been both comforting and encouraging. We were all chosen because we were under-represented in the TV industry, meaning we all share similar experiences and backgrounds. Being able to share this journey with them has made the experience even greater.
The best part about being on the scheme is how confident and valued it has made me feel. I'm looking forward to continuing my journey at Hat Trick and making the most of the opportunity I have been handed.
KATIE SCHOT
Mama Youth Project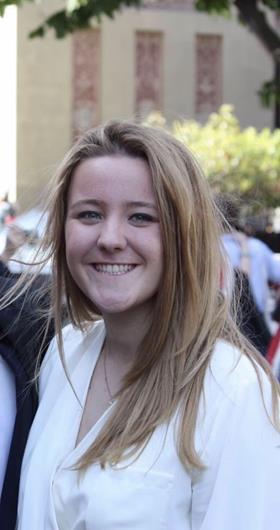 I have no desire to be a star, nor to see someone nudge their friend as I pass on the street and nod in my direction. I want to work in TV because it is democratic: it has no stalls or cheap seats like you would find in the theatre. Instead, it's just you and your sofa and the programme you have chosen to watch.
I have watched the world through my television. I have seen people dressed in foreign ways, speaking in unfamiliar languages, while conducting bemusing customs.
However, this is not reflected in the workplace in which these shows are created. The offices of the media industry are overwhelmingly white, male and middle-class, and this needs to change.
The media industry is extremely close-knit, excluding ethnic minorities and the working class. Without schemes such as Mama Youth Project, these groups will not have the contacts needed to break into the industry.
Before I joined the course, I was ashamed of my working-class culture. I would attempt to pass myself off as middle-class when applying for media schemes to try to forge acceptance.
However, this training has taught me to be proud of my background – the Mama Youth Project has accepted me for who I am.
Breaking through
My dream of breaking into the media industry is now possible. Through the intense 14-week training scheme, I have built the confidence to break into an industry that is alien to me.
I, along with 23 other trainees, have developed the skills that will hopefully make us ideal employees, and we know that we would be a great asset to any team. In 2018, Mama Youth Project chief executive Bob Clarke spoke about his journey of "employing the unemployable".
Although his speech is an uncomfortable listen, it is necessary for all to hear, and if you haven't heard it, you should. It is indisputable that the media holds diversity as a key aim, but with no true understanding of what the term means.
Society is diverse, and it goes without saying that this needs to be reflected in the workplace. The mindset of inclusion must change, and Mama Youth Project is paving the way.
MAXINE SIBANDA
RTS Bursary Scheme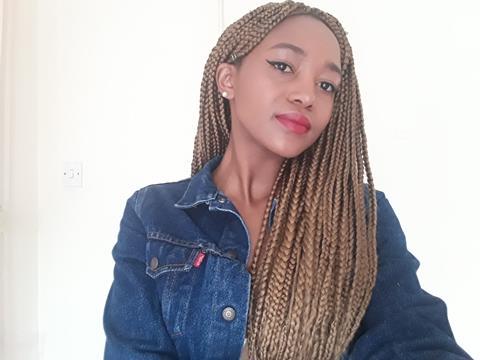 Growing up in Zimbabwe, I only had access to one TV channel. But I always believed I could create something that could impact people and make a difference to another unlikely child in a poor country.
When I started trying to get involved in television in the UK, I found most people didn't look like me. It felt I needed to work harder to prove my skills and creativity due to my gender, ethnicity and economic background. It became clear that people who were progressing had one key advantage: access.
Receiving a Royal Television Society bursary provided me with that, supporting my journey while I studied at the University of York. I made connections I wouldn't otherwise have made and attended events, masterclasses and career training sessions.
The financial support meant attendance to film festivals, freedom to experiment with short-film projects and help with driving lessons and other expenses.
My mentor, Channel 4 commissioning editor Lee McMurray, not only helped me with practical things like CVs and work-experience contacts, but also boosted my confidence.
Coming from a lower-income background, TV can be daunting, so organisations like the RTS are important in encouraging us on this path. Aspiring to be a creative isn't something parents often support because of the lack of financial support.
I'm now working on a script and ultimately towards becoming a director. It's my goal to tell stories that haven't been heard. There is a lot of representation on screen, but not enough behind the camera. There should be a way of making sure there are genuine opportunities for diverse groups – not just boxes ticked, but diversity reflected in every department.
Having the guidance and training that the RTS offers relieves the anxieties that arise from having a lower-income background. It's incredibly important to have organisations like the RTS because they support the future diversified voices of the industry.
DHELIA SNOUSSI
The Grierson DocLab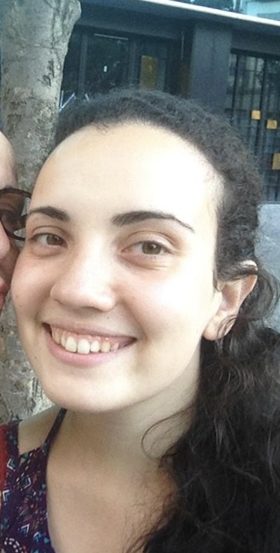 Earlier this month, 12 emerging filmmakers gathered in Birmingham for the start of the Grierson DocLab 2019 scheme. I was one of those lucky few.
Over the course of a week, The Grierson Trust opened to us its unrivalled network of influential contacts, who shared with us their industry insights.
I am 24, with a background in youth work and research. I fell into that by developing participatory film projects for other young people, but always wanted to make my own work.
I didn't study film or have peers or mentors in the industry, so taught myself and made campaign films in my neighbourhood in west London. I documented the changes in my area, the local spaces that were being closed and the community's response.
I now work at the Museum of London as a youth culture curator but want to focus more intensively on my own film-making.
The course taught me to be authentic and that difference and lived experience are strengths. We come from communities underserved in TV, and it makes us uniquely placed to tell certain under-explored stories. But we need to make sure we aren't siloed into 'minority issues'. We know how to find our niche.
In this year's DocLab cohort alone, Jenni Herd is a female gamer, Toni Arenyeka has a background in pharmacy and Hugh Memess read geology and environmental sciences. Young people have expertise and interests beyond relationships and social media.
Coming from the backgrounds that we do, many of our families won't understand the industry, so for now we are one another's biggest supporters.
Where we may not have friends in high places, The Grierson DocLab has an active group of young, emerging and supportive film-makers and is piloting a buddy system to connect new talent with more experienced alumni.
In what can feel like an impenetrable world, Grierson DocLab is a small intervention towards levelling the playing field and realising a more diverse, relevant and inclusive industry.
NIKHIL PARMAR
Andy Riley mentee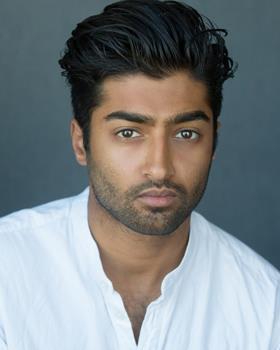 As Year of the Rabbit writer Andy Riley, his previous mentees and indeed anyone paying attention know, comedy in the UK is a genre particularly devoid of diverse stories – a direct consequence of the lack of commissioned, diverse storytellers.
The word 'commissioned' is an important part of the previous sentence. Andy's mentorship – free-of-charge, offered yearly to one writer of colour applying with a piece of comedy writing – recognises that there exists a great untapped resource of writers of colour.
Their stories are often considered too niche to commissioners projecting onto white audiences a reluctance to see narratives that centralise characters who look, sound or behave differently to themselves. This habit – which, thankfully, is changing – is as foolish as it is neglectful of non-white audiences.
In the year since I became Andy's mentee, his thorough, unforgiving and frequent notes have led to a dramatic improvement in my writing, resulting in my acquisition of an agent and an offer of a development deal and script commission for an original project with a brilliant production company.
The value of someone of Andy's stature reading, critiquing and guiding your work early in your career cannot be overstated. Alongside its palpable effect on a script's content, it serves as a much-needed boost in a writer's self-esteem when he tells you it made him laugh.
By affording one writer the benefit of his considerable experience, undeniable talent and extraordinary generosity, Andy is tangibly increasing the likelihood that someone from a neglected segment of society gets their shot at telling a funny story.