Lenny Henry quizzes Tom Watson MP over Labour's plans to improve representation
Broadcast guest editor Lenny Henry headed to the Houses of Parliament for a lively debate with Labour's deputy leader and shadow culture secretary Tom Watson.
Social mobility, ringfenced funds and better data were among the topics on the table as the MP laid out a blueprint for tackling TV's long-standing diversity issues.
LENNY HENRY Last year, shadow culture minister Kevin Brennan said the Labour Party would make diversity a requirement in order for shows to receive tax breaks. Where are we with this?
TOM WATSON This initiative emerged from us looking at the whole issue of representation in the creative industries. There is a narrow channel of recruitment in TV and film, groups are hugely under-represented, and we want to find a mechanism that can resolve that decisively.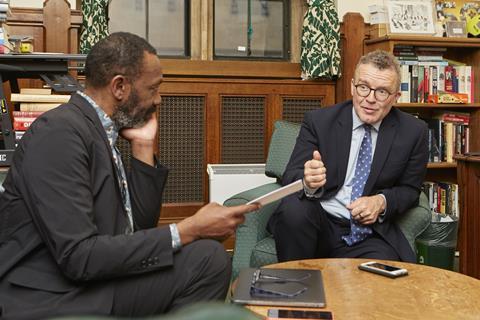 The high-end TV (HETV) tax credit is very effective and has created lots of jobs and inward investment. We have a highly skilled, well-unionised workforce and think the way to make a bigger change is to have a diversity requirement within that very successful tax break.
Therefore, we have kick-started a consultation on what those arrangements would look like, how they can be achieved and how we can measure fair representation.
LH Is the plan to unlock additional funding or require producers to meet certain criteria to qualify for the existing tax break?
TW We would be saying that to qualify for the current HETV tax credit you would have to meet certain diversity criteria. We are looking for a broader representation, not just in front of the camera but also behind it. We believe this could really help.
LH How can people feed into the consultation?
TW We've put it out publicly and will reach out to stakeholders. We are hoping anyone interested in this area will collaborate with us. There's a carrot-and-stick approach to this, we need updated legislation but also want industry buy-in.
LH I am working with a group of prominent BAME TV execs. We think there should be an additional tax break, so the UK becomes a magnet for attracting diverse talent from around the world. Do you share this vision?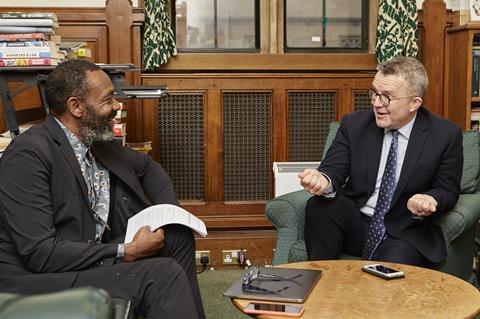 TW We're very proud of Britain's TV industry, and we want to give the industry's success even greater scale, along with a wider cultural breadth. A diversity clause could be one part of that. We hope to bring through a new generation of industry leaders.
LH London has a 40% BAME population but off-screen representation has remained extremely small, so whatever people are doing to make a difference clearly isn't working, is it?
TW Yes, I agree with that. One of the things that really concerns us is that in order to make good public policy decisions, you need good data – an evidence base that allows you to make rational decisions. As well as having a tax break lever, we think the industry needs much more granular data collection and greater transparency in decision-making.
LH This issue of Broadcast leads on a poll of several diverse-led indies. How can Labour help companies like them?
TW Part of it will be our insistence on greater transparency. One other piece of work the department has produced is our 2017 Acting Up report, looking at access to drama schools from different backgrounds.
I want us to be the lead on enabling a diverse range of people to get into the sector. I believe that routes into the creative sector are as important as supporting the sector itself.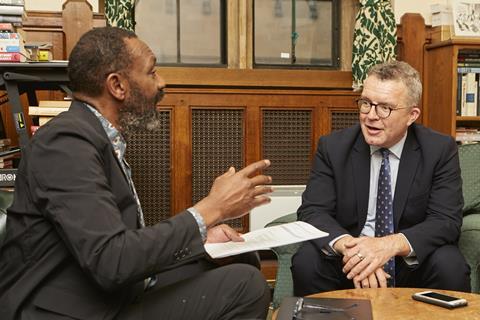 LH That's all about social mobility. If you're from Huddersfield or Middlesbrough and want to go to drama school, it's very tricky and there are all kinds of financial factors at play. You can't just live at your parents house.
TW We were pleasantly surprised that the report found that one drama college in Liverpool waived audition fees for those in a lower wealth demographic.
LH That's important and good to hear, but the real drivers of change are things that affect financial infrastructure. The thing about diversity and inclusion in this country is that if you don't put money against it or support it with legislation, then it doesn't happen.
If data collection is not mandatory or punishable by a fine then it gets put off – it becomes this wobbly jelly-like thing, that just doesn't work.
TW Yes, you need to institutionalise these things. The planning stage for the BBC's next charter begins soon and within that we need to have representation and diversity enshrined. Whether in opposition or government, Labour would expect much more detail on the BBC's diversity make-up.
We don't just want a BAME employment figure but expect to know how many senior roles are being filled with people from minority ethnic backgrounds, how we can identify social barriers for working-class people, and so on.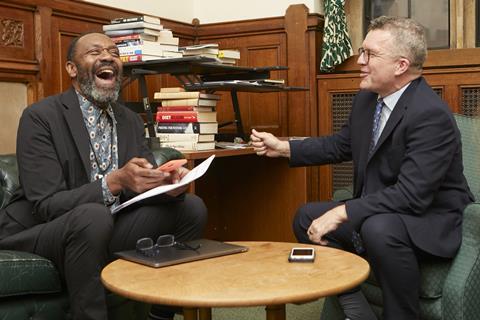 LH Sadiq Khan wrote a letter to Ofcom in 2017 saying broadcasters should ringfence money for diverse productions, just as they do for children's shows and out-of-London series. Would this be Labour policy?
TW I hadn't heard about this but it sounds like a really good initiative.
LH The government can advise Ofcom if it thinks ringfenced money is the best policy. We've been banging the drum about this for years. It would allow for a much wider range of talent and lead to more creativity of thought.
TW While I love a Jane Austen drama, there are many more stories to be told.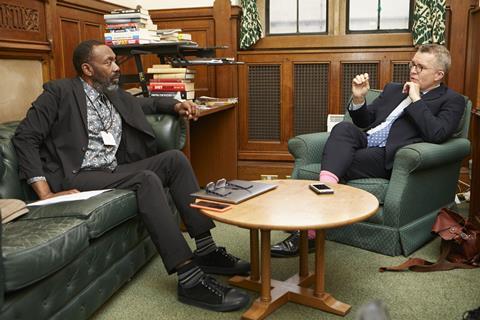 LH Ofcom has six major advisory boards but of the 32 members on these boards just one is BAME. What would you do about this?
TW The regulator for any industry has an obligation to expect greater diversity and therefore should practice what it preaches. It is more likely to understand how to deal with these issues if it has greater diversity, and we would look into that.
LH Would you consider instructing Ofcom to set up a new board representing diversity in the same way as there are boards for the nations and regions?
TW This is certainly something we'd look at. It's a potential remedy.
LH It's very important. People tend to want to shoot themselves when talk turns to diversity because nobody quite knows what it means. They think it's all to do with black or brown people, but it has become far more intersectional in the past few years, in terms of representing everybody.
The whole idea of inclusion and diversity is about 'us' being on the decision-making table. The male/female split should naturally be 50/50 and if there is a 15% proportion of BAME people in the country then there should be 15% BAME representation.
There is no point having this huge cultural conversation about how we live, who makes the decisions and who consumes our media if that top table of decision-making does not look like the nation.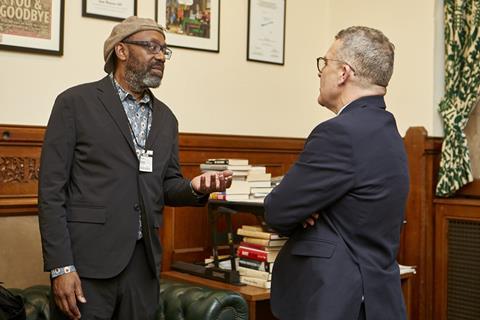 TW Would you want there to be working-class people on that top table?
LH Yes, although often class can be more problematic than race. It's usually about social mobility: I'm black, working class and from the Black Country – there's a whole mess of things there, whereas my partner is female and middleclass, her kids are hip and trendy Londonistas, but they have working-class views and consider themselves to be socialist.
If we are saying that everyone should be represented, then this is a good time to talk about class.
LH Nothing changes without policy. These conversations have been going on since the 1970s. Groups like mine have the same goal in mind and our shoulders sag a bit with every hurdle we face. I'd like there to be a change before I die – some policy whereby there has to be proper data collection in our industry.
It's nice having goodwill but if no one is being forced to change then we will never see the end of high-end dramas starring the same old faces. Our industry has many talented people who could contribute but have been marginalised by the status quo. We need to change the status quo.
TW The backbenches of both wings of parliament have raised this lots of times. I can honestly say if we're in government, we can significantly improve transparency and if we can get our tax-credit plans through then that could be transformational.
The future is uncertain but in government we can play our role in making sure our aspirations are met.
WHAT IS TOM WATSON WATCHING ON TV?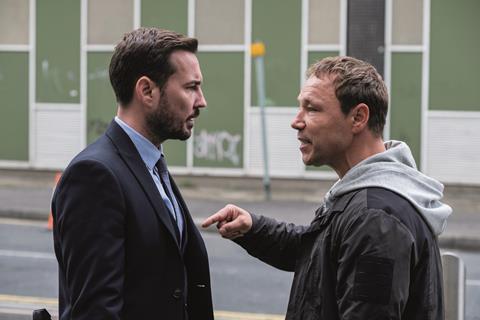 Watson says he is "struggling to find time to watch TV" at the moment but did keep up with Jed Mercurio's BBC1 thriller Line Of Duty, although he concedes this "may not be the greatest example of on-screen diversity".
Watson's other current favourite series is more left-field – the Israeli drama Shtisel. The series, about an orthodox Haredi Jewish community in Jerusalem, initially aired on Israeli satellite broadcaster Yes and was recently acquired by SVoD giant Netflix.
"The character development is wonderful; they are just great," says Watson.