BBC3's Galdem Sugar explores youth culture through a female lens, says Ayesha Carrick
Grime music truly embodies the vibrant energy and feel of youth culture in London today, and it has taken the world by storm: this summer, Stormzy is on the main stage at Glastonbury.
It's a genre on the ascent, but it is also a highly masculine one, and that made me want to develop an idea that views this world through a female lens.
Four months into my internship as part of the Creative Access scheme, Thunderclap Media managing director Claire Zolkwer came to me to discuss a brief from BBC3, as I am part of their target demographic age group.
We discussed a show that is diverse, uncovers sub-cultures and is reflective of the youth of today. I immediately thought of grime, and a show that presents the female perspective. I wanted to help empower the women of grime and bring their voices and experiences to the fore.
I worked with Claire to evolve this idea into a TV pitch. Initially, I thought of following a group of female MCs as they set up a radio station. After some discussion, this became a constructed-reality format, and instead of a radio station, they would launch a podcast.
I contacted several female artists to gauge their thoughts on the project and to create a sizzle, which the channel loved. Galdem Sugar got the greenlight just before Christmas.
From the beginning, we knew that for it to truly work, we needed to make it a collaborative experience with our contributors, working with them to find out what they wanted to portray on screen.
I had the pleasure of being able to work on the production as a researcher, so I learned a great deal about what it takes to make a show like this, and the importance of gaining the contributors' trust so they would be their authentic selves when the cameras rolled.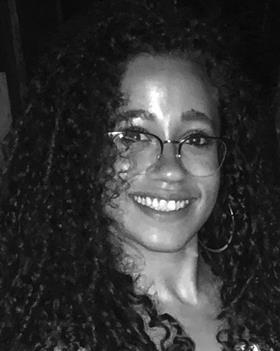 I was straight out of university when this process began, and it has been a fantastic first job for me. I feel grateful to have been able to see it come to fruition with the team at Thunderclap.
Ayesha Carrick is a junior researcher at Thunderclap Media and creator of BBC3's Galdem Sugar, which debuted on 30 May and is available as a podcast on BBC Sounds