A small team and tight turnaround helped give our constructed reality grime series an authentic voice, says series producer Dinkesh Miesuria
Production Company Thunderclap Media
Commissioner Nasfim Haque
Length 6 x 22 minutes
TX details 30 May 2019, BBC3
Executive producers Susy Price; Claire Zolkwer
Series producer Dinkesh Miesuria
Director of photography Simon Dadge
Based on an idea by Ayesha Carrick
Post-house MSV Post
Galdem Sugar was the first commission for Thunderclap Media, the first constructed reality series on BBC3 since the channel went online and the first dual commission between BBC3 and BBC Sounds. Oh, and the turnaround for delivery was three months. No pressure then.
In late 2018 a tabloid got wind of our series and dubbed it 'The Only Way Is Grime', which caused problems during casting. We didn't want to be known as a show which just cashed-in on grime for the sake of it. The production team are fans of the genre and we wanted to be respectful and make a show which felt authentic and relatable to those in the grime community.
Talking to people on their terms and getting an understanding of where their heads are at – and earning their trust – was vital in alleviating their fears.
It took time to work around their preconceptions, and get the acceptance that the series was about their music intertwined with their personal struggles, hopes, and dreams. Our stories needed to be relevant to the target audience and the everyday issues that matter to them. Each episode was given a theme: equality, family, mental health, money. This was an opportunity to give five independent women the opportunity to their stories as they balance their grime music careers with their personal lives.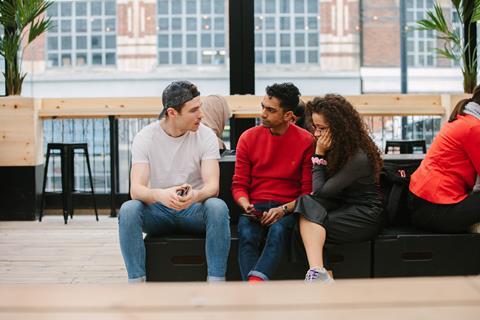 My expertise lies in fast turnaround, lower budget series with small teams. Galdem Sugar was the smallest so far– the editorial team, excluding execs and myself, was just two researchers, neither of whom had worked on a reality show before.
However, ambitions were high and with the help of our PM, we stripped the budget back to basics so we could get the direction and style I wanted on screen.
I wanted this to be the opposite of other reality shows and to offer an ob-doc, 'in the moment' feel. We shot conversations at enough of a distance that it didn't feel intrusive and our two days to record an episode increased to three, which resulted in us producing more stories on the ground.
It also meant giving on-the-job training in developing stories to our two researchers, who were also location scouts, and, most importantly, primary points of contact with the cast.
The edit was tight, too: two weeks to cut a 22-minute episode meant we needed to produce the stories on the ground – and then there were the podcasts.
We collaborated with the production teams at BBC Radio 1Xtra, which would be the natural BBC radio home for the series, to make the weekly podcasts as part of the show which are being released on BBC Sounds. This was an additional layer that needed to feed into the narrative of the linear series without labouring over it.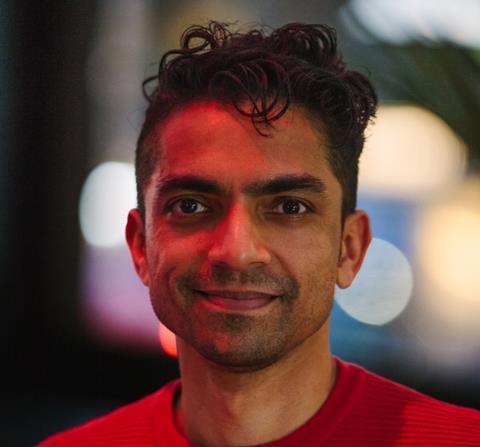 My tricks of the trade - Dinkesh Miesuria
Explain the production process to cast members. They'll value you and be patient during filming.
When you have a small team, offer to help out to ease the burden of others.
Don't let a budget stifle creativity.
Hire a DOP you've worked with you know who can trust to deliver the shooting style you're after.
During and after production, keep in contact with your cast just to see how they're doing. They're new to all this, and even a casual chat makes them feel like it's not just about making a show.
We give a hint of the topic they would discuss at the top of each episode, and if anything came up naturally through filming, the notes would be fed to the producer, who in turn would feed into the podcasts. That crossover was key – the series and podcasts had to marry up so you could watch and listen together, but they also had to work as standalone entities.
On a production like this, even as a series producer, you muck in and help out. For our title shoot, I called in favours at the council to secure filming, and in return I visited Spotlight, a creative youth service in East London, to talk about career prospects and I brought cast members to discuss how they got into grime and the issues raised in the series. There's something quite fitting about taking the show (and BBC3) out to the viewers it was being is made for.
Matching real life situations and music sometimes proved hard to achieve but our series finale is everything I wanted and more. I hope the series ticks the box with an audience who see being different as a good thing and that the world of grime, as well as our incredible galdem cast, feel we've done them proud.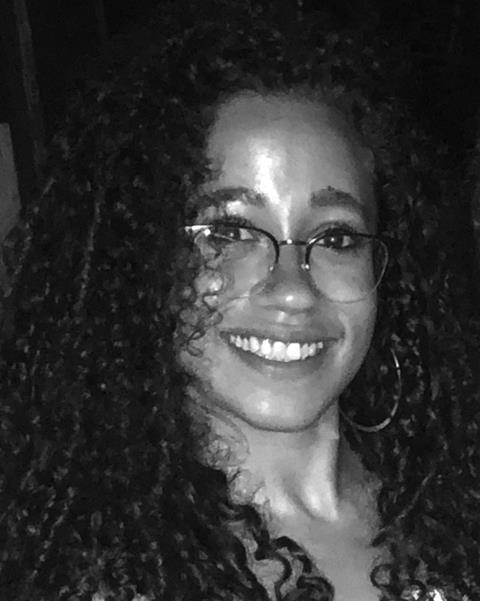 Ayesha Carrick
Researcher / programme originator
Grime music truly embodies the vibrant energy and feel of youth culture in London today, and it has taken the world by storm: this summer, Stormzy is on the main stage at Glastonbury.
It's a genre on the ascent, but it is also a highly masculine one, and that made me want to develop an idea that views this world through a female lens.
Four months into my internship as part of the Creative Access scheme, Thunderclap Media managing director Claire Zolkwer came to me to discuss a brief from BBC3, as I am part of their target demographic age group.
We discussed a show that is diverse, uncovers sub-cultures and is reflective of the youth of today. I immediately thought of grime, and a show that presents the female perspective. I wanted to help empower the women of grime and bring their voices and experiences to the fore.
I worked with Claire to evolve this idea into a TV pitch. Initially, I thought of following a group of female MCs as they set up a radio station. After some discussion, this became a constructed-reality format, and instead of a radio station, they would launch a podcast.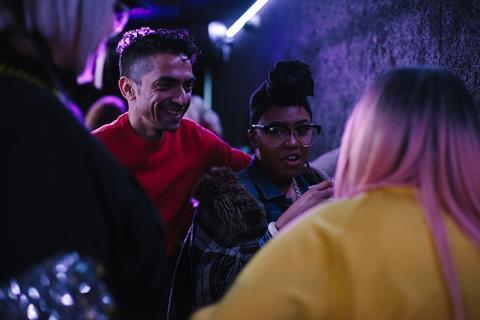 I contacted several female artists to gauge their thoughts on the project and to create a sizzle, which the channel loved. Galdem Sugar got the greenlight just before Christmas.
From the beginning, we knew that for it to truly work, we needed to make it a collaborative experience with our contributors, working with them to find out what they wanted to portray on screen.
I had the pleasure of being able to work on the production as a researcher, so I learned a great deal about what it takes to make a show like this, and the importance of gaining the contributors' trust so they would be their authentic selves when the cameras rolled.
I was straight out of university when this process began, and it has been a fantastic first job for me. I feel grateful to have been able to see it come to fruition with the team at Thunderclap.