Doctor Who is to be filmed in 3D for the second time to celebrate the Time Lord's 50th anniversary later this year.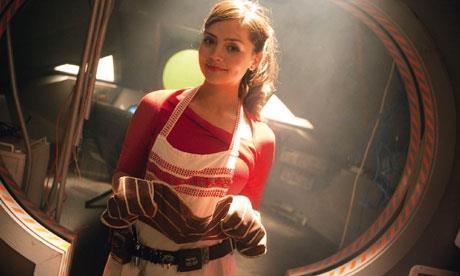 The BBC is to make a special one-off episode of the sci-fi drama, starring Matt Smith and Jenna-Louise Coleman, which will be broadcast in 3D on the BBC HD channel.
It is hoped the instalment can air on the 23 November, marking the exact day that the first ever Doctor Who, An Unearthly Child, was launched.
The announcement was made at an event to celebrate BBC drama on Monday, and controller Ben Stephenson said he hopes the Doctor Who 50th anniversary celebrations can provide an Olympics-style boost for the corporation.
He said: "This is crucial for the BBC this year. Last year we had the wonderful Diamond Jubilee and Olympics, but this is an opportunity to make drama a landmark event."
Executive producer Stephen Moffat added: "Technology has finally caught up with Doctor Who and your television is now bigger on the inside. A whole new dimension of adventure for the Doctor to explore."
For full production credits visit
Doctor Who's 30th anniversary was marked in 1993 with a 3D story, Dimensions in Time, broadcast as part of Children In Need.