"Keeping people in roles they are good at for too long rather than allowing them to flourish is a mistake a lot of companies make."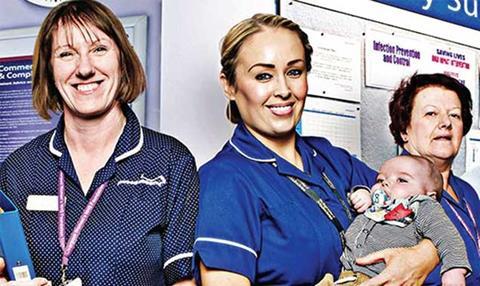 FAST FACTS
Number of employees 37 (11 full-time)
Location London
Owner Endemol Shine
Key shows One Born Every Minute; The Murder Trial; Ambulance
Head of production (years in position) Yvonne Bainton (3)
KEY PERKS
Breakfasts and snack time, Regular social events and free local gym membership
Yvonne Bainton, head of production
How do you spot talent and develop members of the team?
TV is a freelance game but people come back to us again and again and we give them opportunities for advancement and recognition. A couple of years ago, we took on a researcher. He has gone from strength to strength and is now a producer, having earned two AP credits with us and made himself indispensable.
Allowing people to fulfil their potential is so important – keeping people in roles they are good at for too long rather than allowing them to flourish is a mistake a lot of companies make.
How do people get a foot into your company? What is your approach to apprenticeships and mentoring?
We attend lots of industry networking events and we always have an active paid internship. We take part in Endemol Shine Group's mentoring scheme too.
How workable is formal training in the modern TV environment – and what do you offer?
It's difficult. Time is precious and expensive, with ever decreasing budgets and resources. The Indie Training Fund has been really helpful and flexible in designing training that works for our individual needs. We are offering short courses at lunchtime in the office to enable easy participation for a short session, where staff can have a sandwich and learn something new.
What is the best way to celebrate staff members' success?
Recognition is so important. Saying 'thank you' is a simple thing. We might also offer an enhanced credit for someone who has over-achieved, usually followed by an opportunity for advancement. Flowers and bubbles never fail to put a smile on someone's face.