Duck Quacks Don't Echo indie Magnum Media has struck a first-look deal with Don't Tell The Bride distributor DRG.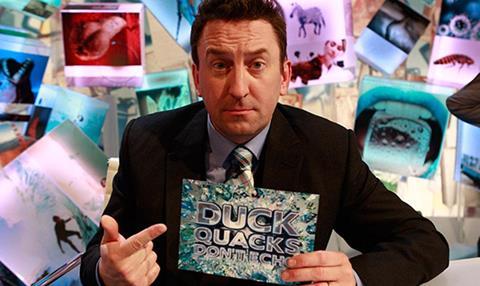 The indie, established by former The Word producer Andy Auerbach and Fantasy Football League producer Dean Nabarro, has signed a two-year deal that will cover all of Magnum's current developments as well as a handful of back catalogue titles.

Shows include Alan Carr's The Twelve Stars of Christmas, a C4 format that challenges celebrities to win prizes for the audience by answering questions about 2016, as well as previous shows such as Trick Artist and Chris Moyles' Quiz Night.

Magnum Media, which was established in 2009, found international success with Sky 1 science format Duck Quacks Don't Echo that has been remade in the US, France and Germany and Don't Stop Me Now, which has been adapted in China, Chile and Spain.

Magnum Media's Auerbach said: "DRG is exactly what we are looking for in a distribution partner as it combines the deal-making experience of a global distributor with the passion and entrepreneurial spirit of a small company."
"We are really delighted that [Magnum Media] have put their faith in DRG and see us as the best partner to maximise their valuable IP on the international market", added Katy Cundall, senior vice president of acquisitions at DRG.