'A tax designed for a different era'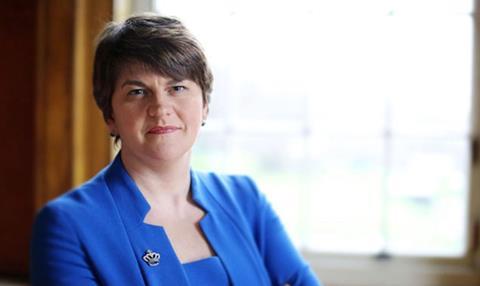 The Democratic Unionist Party (DUP) pledged to abolish the "highly regressive" licence fee as part of its election manifesto, it has emerged, as the prime minister reached a deal to form a government with the party.
In its manifesto published on 28 May, the Northern Irish unionist party, led by Arlene Foster, said it would "freeze and then cut or abolish the TV licence and reform the BBC".
"The TV licence fee is a highly regressive tax which was designed for a different era and a world of communication that no longer exists," it said. "The success of Netflix and Amazon streaming services shows that subscription-based media can and does work."
The Ian Paisley-founded party has called for an independent commission to be set up to review the way in which the BBC is structured, the services it provides and examine alternative funding models.
It added that the commission should, "identify the opportunities for competitive tendering of key services and produce a plan that will either significantly reduce the licence fee or abolish it".
The pledge comes on the back of the Conservative's promise to relocate Channel 4 outside of London if it won the election.
Abolition of the licence fee was discussed at length during the BBC's charter renewal negotiations last year.
The former deputy chair of Channel 4 Lord Puttnam was among those calling for reforms including, scrapping the licence fee, abolishing the royal charter and curtailing government intervention to protect the corporation's independence.
However, the licence fee was retained as the best funding method with the initial settlement running until 31 March 2022.
The BBC declined to comment.