A quick, graphical means of displaying the offside line in live football production.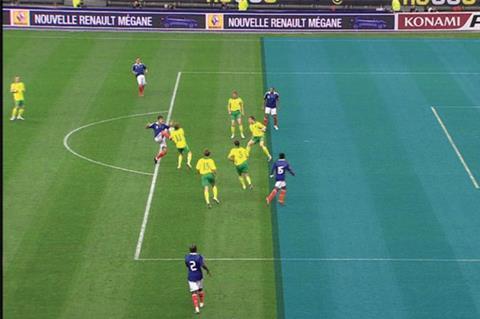 How will it work? Each slow motion camera at an outside broadcast soccer production sends a single image of its angle of coverage to the Epsio system. During live broadcast, the system is able to recognise the playing field area and can virtually draw the offside line along the borders.
What will it do? Live Slow Motion operators using EVS' XT2 Multicam Live Slow Motion editing and replay system can manually trigger the creation of an offside line graphic to overlay the live image.
Who is using it? The system will be introduced as part of the host broadcast feed for the 2010 World Cup.
Where can I find out more? www.evs.tv