MONDAY: Arsenal's FA Cup quarter-final victory over Manchester United scored nearly 9m viewers and put a dent in ITV drama Arthur & George.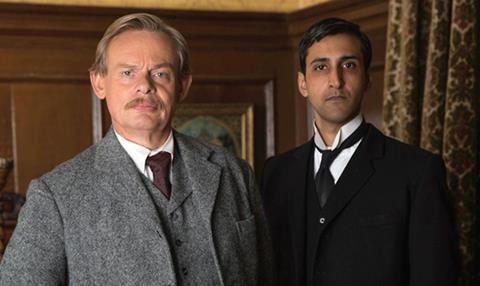 Match of the Day (BBC1) 7.30pm-10pm
7.3m (31.2%)
The Londoners' 2-1 victory at Old Trafford bulldozered the competition. The match peaked with 8.9m (37.1%) viewers over the five minutes from 9.35pm.
It meant the second part of Buffalo Pictures' Arthur & George shed 2m viewers from last week's opener and fell short of ITV's 5.3m (23.3%) 12-month slot average. The first instalment gripped 5.5m (25.2%) last Monday evening.
C4 struck gold with its broadcast of The Billion Pound Hotel in the same slot. The Rize USA access doc about the Burj Al Arab hotel informed 2.5m (10.5%), well up on the channel's slot average of 1.8m (7.9%), according to Barb data supplied by overnights.tv.
Elsewhere, BBC2's culinary travelogue A Cook Abroad concluded its six-part series. It climaxed on a series low of 1.1m (4.6%), bringing down its series average to 1.5m (6.5%). Its series average surpassed BBC2's slot average of 1.4m (6.1%), however.
Finally, Benefits Britain: Life on the Dole drew 1.5m (6.5%) to Channel 5 at 9pm.
10,000 BC (C5) 10pm-11pm
630,000 (4.2%)
The Garden Productions and GroupM Entertainment co-production finished its 10-part run on a series low.
Across its series, which aired on Monday and Tuesday nights, it gathered in an average audience of 877,000 (5.5%) after its first episode opened with 1.5m (9.1%).
The series was broadly in line with a combined slot average for Monday and Tuesday of 900,000 (5.6%) for the past 12 months.