With COP26 underway, the urgency of Docsville's feature on flooding in Britain has never been clearer, says Dan Dewsbury
It Takes a Flood, ITV
Production company Docsville Studios
Commissioner ITV
Length 1 x 60 minutes
TX 9pm, Tuesday 2 November
Executive producers Nick Fraser; Liz Thorburn
Director Kevin Macdonald
Co-director Daniel Dewsbury
Co-director/editor David Charap
Producer Katie Buchanan; Lawrence Elman
Assistant producer Sarah Whitehead
Shooting producer Isabelle Rogers
Online editor Adam Saunders
Production manager Bhavna Weeks
Post-house TVC Soho; Kongchun Cheung (graphics and VFX)
I had worked with Kevin Macdonald on 2020: The Story of Us and when the opportunity came to collaborate with him and David Charap again I jumped at the opportunity on It Takes a Flood.
Our starting point was that news footage of floods was all very 'samey'. Crews would arrive by boat or helicopter after the flood, there would be a flurry of interest for a few days and then everyone would forget again. We wanted to do something very different.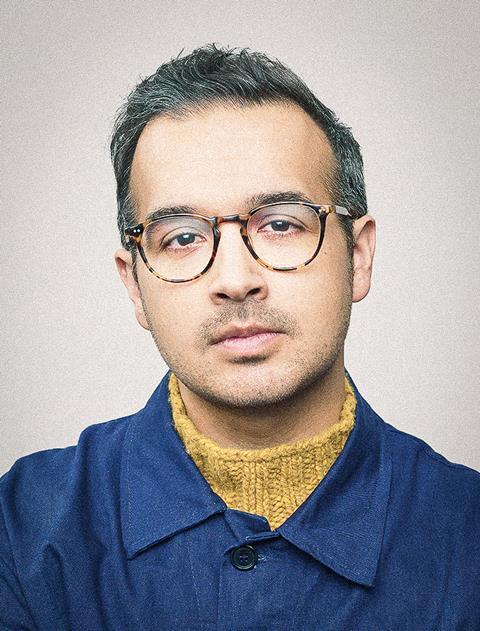 After meeting victims of flooding with producer Isabelle Rogers, I started to appreciate the life changing and all-consuming nature of living with this threat; how the impact continues for these communities long after the news crews have left, and the rest of the country has moved on.
People all over the UK described obsessively checking the weather forecast, anxious when it rains. They were left with a sense of violation, as if the water were a burglar, and they no longer felt safe in their own homes.
A picture of what it was actually like to be flooded started to form from their UGC – water creeping under doorways, sofas piled high with belongings, fridges overturned by the force of the water. But how were we to bring these stories to life? How were we to create the deep sense of foreboding these people describe as the electricity in the house finally cuts out, and you're left in cold, dark, waist-high water?
We decided we were going to try to embody the floodwater; to give the floods a POV and a personality. We started small with a Go-Pro, a plastic pond lining and an easily accessible river at the bottom of one of our contributors' homes.
The idea was to look up at our contributors from the body of water and move through the river as if we were the flood waters rushing in. Waders were bought, along with a plastic case for the FS7, and we proceeded to hang off the side of barges in Hebden Bridge, rivers in Hemel Hempsted and brave the sea in Hemsby for our coastal erosion story.
As the edit went on the requests for shots got more specific. We attempted to recreate some of the moments etched into our contributors' minds, like irreplaceable Polish books floating in water or the earthquake-like rattle of a guesthouse before it collapsed.
Trial and error
We also scoured the UK for a space we could actively flood. Flood protection specialist M3 Floodtec in Worcestershire came through as the solution, as it was built to test the most up-to-date flood defences. We contacted them with an unusual request. Instead of demonstrating its ability to defend a house against water, we wanted them to let us flood it.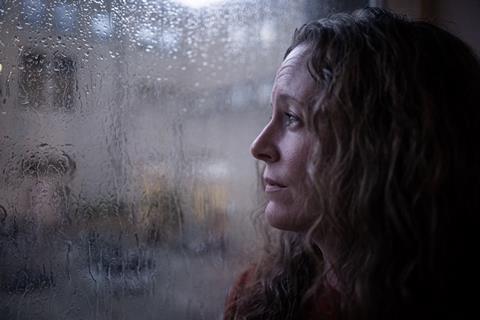 After a further day spent in waders with the producer sporting a head torch, we had some more atmospheric shots that could help tell our story.
Some attempts to create the foreboding feeling or point of view of a flood simply didn't work, for example, crashing our drone into a river in Hebden Bridge resulted in a broken drone (expected) but also a shot that cut out way before it hit the water (disappointing).
When we started this project, we had no idea a garden hose would become such a crucial piece of kit, nor the humble garden mister, which came on all our shoots to create rain on demand. One contributor kindly humoured us when we asked her to hold an umbrella, whilst we drenched her with the mister in the middle of Hebden Bridge for press stills.
Lenses were ruined and many Christmas decorations were sacrificed but ultimately, we were able to use trial and error to see what was working and what wasn't.
With the combination of UGC, interview and more artistic shots we wove together the stories from across the country and brought together a narrative that attempts to take you through the experience of a flood, from the water coming up and in, to the sense of community, camaraderie and new friendships created during crisis.
We hope by watching this documentary people can have a greater understanding an experience, which due to climate change, is affecting a growing number of people in the UK each year.
Taking the reality of flooding beyond statistics
David Charap
Director/editor
Kevin and I had worked well together on 2020: The Story of Us, so I was delighted when there was another opportunity to plunge viewers into situations usually depicted remotely. We wanted to convey the reality of the UK's experience of floods, drawing on footage shot by people on their phones as their houses were being flooded, and combining this with lyrical images for a sense of place.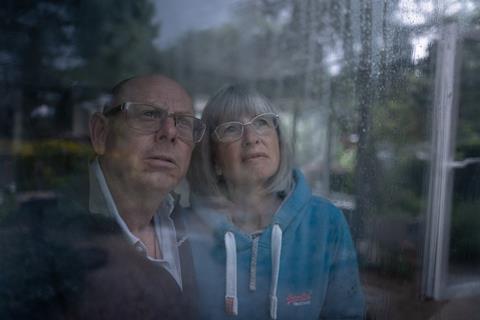 Although flooding is obviously an international phenomenon, there was something peculiarly British in how people responded. We came across extraordinary scenes that were captured as they unfolded; a road that turned into a river, a house collapsing and fields being transformed into a sea, but also we learnt of amazing stories of solidarity and defiance.
These required inventive visuals from Daniel Dewsbury to bring these stories to life. His powerful, poetic images demanded an immersive sound design for maximum impact. Max de Wardner created music that shifted through the programme and Ben Baird from Aquarium did amazing work to give the stories an extra dimension.
The crucial idea was for the programme to avoid merely listing a series of floods, which would inevitably feel repetitive. Instead, each part would be structured thematically to heighten the impression of what it was like to experience a flood.
We are proud we have been able to convey the drama and trauma that our contributors have been through. We hope that by doing so viewers will be challenged to consider the realities of living in a changing climate, more effectively than by presenting a range of depressing statistics.