French super-indie Federation Entertainment is aiming to ramp up its UK co-productions and is in talks with indies including Doctor Foster producer Drama Republic.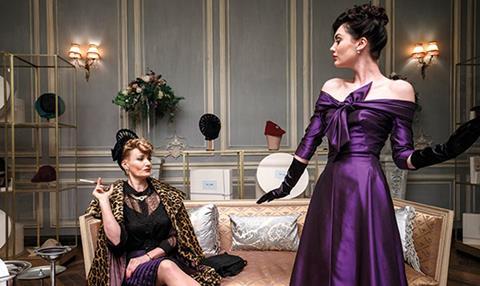 The firm, which was established by Marathon Media founder Pascal Breton in 2014, is currently co-producing fashion drama The Collection with War And Peace indie Lookout Point for Amazon Prime in the UK and French public broadcaster France 3.
The series, which tells the story of a post-war Parisian fashion house, was created by Desperate Housewives executive producer Oliver Goldstick and is being launched at MipTV by BBC Worldwide.
Federation is now negotiating with other producers, including Drama Republic and Paul Trijbits' indie Filmwave, which co-produced BBC dramas The Casual Vacancy and Dancing On The Edge. It could also collaborate with Lookout Point on further projects.
"We are in talks with two or three other British production companies. It's interesting to talk to the new, independent companies that have more room to share rights and share the creative process," said Breton.
But Breton, who sold Marathon Media, one of France's biggest indies, to Zodiak and De Agostini in 2006, said consolidation in the UK market did limit co-pro options.
"Most of the strong players already belong to huge groups and then there is less room to partner. For instance, Kudos is too big now. It was good to work with five years ago," he said.
Federation Entertainment is also making Gerard Depardieu-fronted political drama Marseille for Netflix and co-producing Finnish/Russian crime drama Bordertown with Fisher King Productions for Finnish public broadcaster YLE.
"The global market for drama is much bigger than it was so now I can sell some French or international shows to worldwide players such as Sky, Netflix, Amazon, Hulu or HBO. That's where it becomes really exciting," Breton added.
Federation is also developing a US co-production business, with Boardwalk Empire producer Ashley Stern running its LA office.
It is currently developing medical drama Victor with Heroes creator Tim Kring. The show, which is co-produced with Kring's Tailwind Productions and executive produced by Fallen Skies showrunner Carol Barbee, is being developed by French broadcaster TF1 and Germany's Tele Munched Group. Breton is hopeful of scoring a US deal soon.