Sometimes you have to make the doc first then find a broadcaster, says Paul Crompton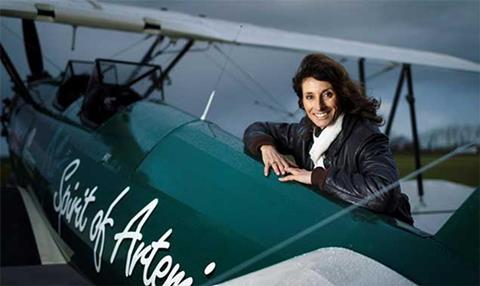 Adventure film documentary makers love a festival. As a newcomer, I've been lost in blizzard of them, from Shaff in Sheffield (held in March) to next month's Les Écrans de l'Aventure in Dijon, France, and then November's double-whammy: the Mountain Film And Book Festival in Banff, Canada, and the Kendal Mountain Film Festival in, er, Kendal.
These are places to mingle with mountaineers, base jumpers and potholers.
Seeing your work on a big screen is its own reward. It's a rare experience when you consider how we make TV docs: on location, we stare into a tiny viewfinder, and then we sit in edit suites rummaging through rushes on small monitors.
At the Explorers Film Festival earlier this month, adventurer Ranulph Fiennes voted The Aviatrix, which I executive produced for Nylon Films, as best film.
Yet persuading a broadcaster to buy your wares, when you're a little indie, always feel like you've got a mountain to climb. Adventure docs are tough to sell as a commission because it's an area where you can't predict the ending.
Unknowns can undermine a project and the broadcaster can lose confidence in an idea where they don't have an element of control.
We bypassed the commissioning route by raising £500,000 to retrace the flight path taken by 1920s female pioneer aviator Lady Mary Heath. Pulling together the money is an art form in itself. Producer Helen Morrell and first-time director Annette Porter persuaded EIS funding experts and companies like Boeing to provide money without editorial requirements.
I executive produced and directed The Limbless Mountaineer for Channel 5, but this was touch and go over two years after the subject's climbing partner was killed on Mont Blanc. Channel 5 supported us when we returned to the project some time later.
It's no wonder many adventure docs, from Touching The Void to Man On Wire, are made in the past tense.
Paul Crompton runs Barge Pole Productions and works as a freelance factual executive producer