FRIDAY: Channel 4 enjoyed a successful evening as First Dates pulled in its best ever audience and Gogglebox continued to dominate the 9pm slot.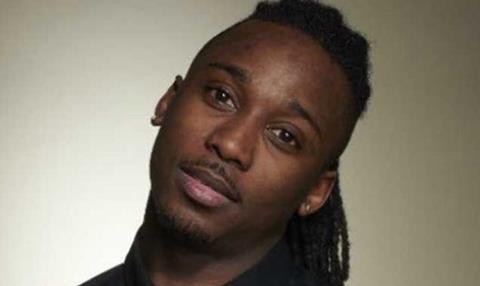 First Dates (C4) 10pm-11.05pm
1.8m (10.9%)
Twenty Twenty's fixed-rig dating series got off to a solid start following its move from Wednesday evenings. It easily beat the previous high of 1.1m (5.3%) recorded for the final episode of series one in July 2013.
The show also outperformed C4's slot average of 1.4m (8.2%) for the last 12 months and was only beaten in the slot by BBC1's 10pm news bulletin.
First Dates also trumped the penultimate episode of BBC2's Let's Play Darts for Comic Relief which aired between 10pm-10.30pm. The sixth round of the competition entertained 1.5m (8.8%), while C5's NCIS gripped 880,000 (5.2%) between 10pm-10.55pm.

Bear Grylls: Mission Survive (ITV) 9pm-10pm
3.3m (15.5%)
Betty's celebrity survival format reached the halfway stage of its six-part run in line with the series average of 3.3m (15.3%). It remains around 500,000 viewers short of the 3.8m (18.2%) slot average, according to Barb data provided by overnights.tv.
For the third week in succession C4's Gogglebox won the slot. The Studio Lambert TV review format tickled 3.9m (18.2%), adding 200,000 to last week's viewership of 3.7m (17.2%).
On BBC1, period drama The Musketeers improved on last week's series low of 2.8m (13.2%) after capturing an audience of 3m (14.3%). The second series is averaging 3.2m viewers (14.5%) after eight episodes of its 10-part run.
Elsewhere Sky 1 sitcom Stella reached its halfway point with 341,000 (1.6%) across the hour, bringing its series four average up to 357,000 (1.6%). It remains short of the previous series average of 455,000 (2.1%) that aired from January 2014.

Barging Round Britain with John Sergeant (ITV) 8pm-8.30pm
3m (14%)
Alaska TV's celebrity travelogue hit the halfway stage of its eight-part run in line with the series average but below ITV's slot average of 3.3m (15.8%).
Elsewhere C4's coverage of Crufts 2015 walked away with 1.5m (7.1%) between 7.30pm-9pm, while BBC2's Gardeners' World dug up 2.2m (10.1%) between 8.30pm-9pm.