Atomos is using NAB to promote its latest all-in-one monitor-recorder, the 10-bit, HDR-capable Shogun Inferno.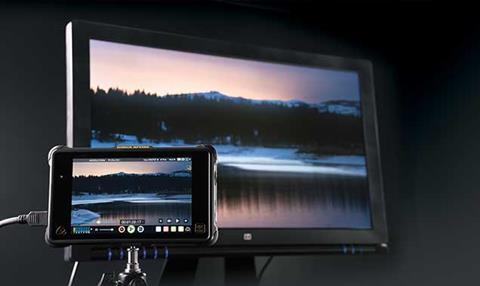 Being marketed as the 'flagship model' in the company's HDR line-up, the Shogun Inferno has a monitor with 1500nit of brightness and records 4Kp60 over Quad-SDI.
It also has playback and editing functionality and 10 stops of dynamic range with AtomHDR.
"The best technology booms are the ones that truly wow long standing professionals," said Jeromy Young, chief executive of Atomos. "HDR on the Atomos products leaves even the most experienced video professional excited like a kid in a candy store - never before have you actually been able to monitor and shoot what you are actually seeing".
Users can record 4K 60p and HD 240p to ProRes and DNxHR from either a video or Raw signal while the Quad SDI connections allow inputs from cameras with 1.5, 3, 6 or 12G SDI outputs without the need for a converter.
The Shogun Inferno will be available in the third quarter of 2016 for £1665 ex. VAT.
[Stand]
C8925