A former BBC vision mixer will be given this year's Bafta Special Award in recognition of her body of work, which spans sitcoms, light entertainment, live events, sport, children's and news.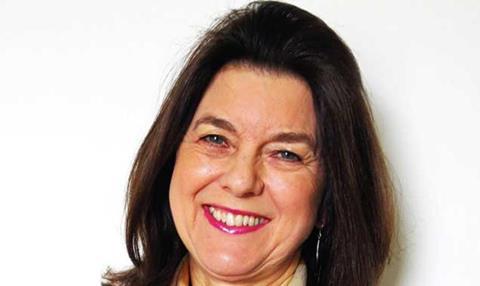 Hilary Briegel, who initially worked on shows such as Play School and Jackanory, said she had been "exceedingly fortunate" to be involved with such an assortment of programmes.
Her wide-ranging credits include The Young Ones, Only Fools And Horses, Top Gear, Friday Night With Jonathan Ross, the Olympics and Premier League Football.
"Working on a variety [of programmes] keeps skills up because different shows require the use of different parts of the brain," she said. "One of best events was the marriage of Prince William to Catherine Middleton – that was amazing to work on and is one of the highlights of my career. Absolutely Fabulous was another because it was so new and innovative and had a life of its own, which was enhanced by the audience."
Briegel joined the BBC's Schools Broadcasting radio division in 1971 as a production secretary. After working as a studio manager, she became a trainee vision mixer in 1978. She left the BBC in 2010 and now works as a freelancer.
Briegel said "incredible concentration" was an essential attribute of a successful vision mixer. "You can't let your mind wander, and you have to understand what the director wants.
"The relationship between the director, script supervisor and camera operators is really important. The aim is to get on the screen what the director wants to see, and to represent the programme and artistes in the best way possible."
Chairman of BAFTA's Television Committee Andrew Newman said: "Hilary's breadth of work is outstanding. From high profile, one-off events to series-long situational comedies and factual programmes, Hilary has consistently delivered the best in vision mixing and brought to life what we see on screen.
"With such a range of high quality television to her name and the significant accomplishments she has achieved within this creative industry, I'm delighted that Hilary is to receive this year's Special Award."
Bafta Television Craft nominations will be announced on Monday 23 March.
The Bafta Television Craft Awards takes place on 26 April at the Brewery in East London