Mahershala Ali considered as Idris Elba replacement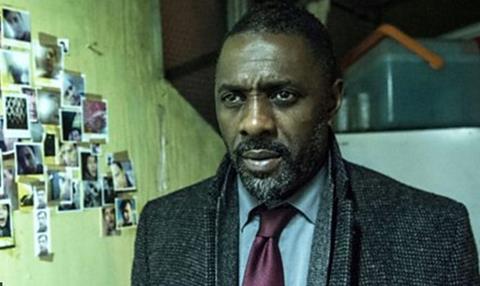 US network Fox has abandoned plans to remake BBC1 cop drama Luther after struggling to find a replacement for Idris Elba.
Broadcast understands that the broadcaster had been in talks with Moonlight and House of Cards star Mahershala Ali to play the tortured detective but ultimately opted not to proceed with the adaptation.
In November 2014, Fox ordered a script from the show's creator Neil Cross, to be produced by BBC Worldwide Productions, but a full order was "cast-contingent" as it searched for a star.
At Keshet's INTV conference in Jerusalem today (6 March), Fox Television Group co-chief executive Dana Walden told Broadcast it had proved impossible to fill Elba's shoes.
"It's a little daunting to contemplate who is Luther now when US viewers can see the [original] show on Netflix and BBC America," she said.
Walden said Fox "had a lot of conversations" with Ali, prior to his Oscar-winning turn in Moonlight with a view to reinventing the role.
"I've seen black, male Luther. I know exactly the best version of it. I saw it with Idris," she said.
"That doesn't mean Mahershala wouldn't have done something really interesting and different.
But it felt ultimately like a character who came from the same place, because the US version is even written similarly."
She added that there had to be a reason for audiences to watch a remake, rather than return to the original which is available on Netflix
Female Luther
Walden, who shares the role with Gary Newman, added that she considered casting a woman to play the murder detective and favoured Sin City and Luke Cage star Rosario Dawson.
"That was really interesting to me, to take all of the qualities and shortcomings of that character and infuse them all into a woman - the anger issues, the passion for the job, the challenge connecting and yet a supreme intelligence connected to that job," she said.
"We talked a lot with [Dawson] but ultimately she… wanted shorter commitments, and for broadcast, you still need enough episodes to have a satisfying season."
Fox's global talent Search
The Rupert Murdoch-owned broadcaster is still searching for global scripted formats to adapt, as well as looking to the international marketplace for on-screen talent.
Walden said: "In the UK, drama, reality and comedy are being done on a very high level. For a company like ours that has a large roster of writers with overall deals who work for us exclusively, having… a format or an actor from a different market [is important].
"We are hoping many of our dramas have global appeal and to have that genuinely it only makes sense to cast with an eye towards a global landscape, and to produce in places that don't all feel like Los Angeles."
Reality push
The broadcaster is set to make a renewed push into the non-scripted space with the hire of former BBC Worldwide and Syco exec Rob Wade as its new head of alternative programming at Fox.
Fox, which recently cancelled American Idol, is remaking Tuesday's Child's You're Back in the Room as Hypnotize Me, with actor Taye Diggs set to host.
Wade, who begins at the broadcaster this week, has been tasked with finding the next "breakout" reality show.
"There hasn't been a breakout reality show since The Voice. This isn't condition new to Fox, it's across our industry. Like live sports, reality is an opportunity for a type of programming that works best on broadcast," Walden added.