Multiplatform indie LoveLive is to set up in the US after securing a documentary commission from Fox.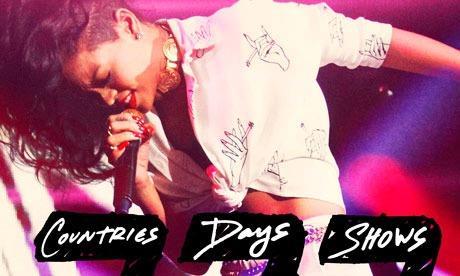 The indie, which is best known for producing music series including Channel 5's McFly On The Wall and Channel 4's Black Cab Sessions, recently produced live tour doc Rihanna 777 for Fox.
The one-off documentary, produced in association with Rihanna's production company Fenty Films and marketing firm Gravité Creative, takes a look at the singer's recent tour of seven countries in seven days.
LoveLive creative director Toby Langley said because of the demand it had generated, the company plans to open an office in the US in the next few months.
"Getting a primetime commission from Fox is pretty exciting for any company that produces music programming; it's as big as it gets for broadcast. Fox's feedback to the show has been really positive and I know it's promoting the show quite significantly," he said.
The indie is also aiming to expand into new genres, building on its recent order from Channel 4 to produce five short-form films for its Random Acts strand. "We have some studio based ideas that don't revolve around docs or live music, as well as some more packaged on location features. There are many different ways to capture music," said Langley.
LoveLive is also experimenting with stopmotion animation and is considering a move into scripted projects.
The indie is run by chief executive Richard Cohen and chairman David Mansfield, who is a former chief executive of Capital Radio and a board director of Ingenious Media. It is one of a new breed of production companies that are making traditional series for broadcasters, as well as online content for platforms such as YouTube, where it has more than 140,000 subscribers.
"YouTube has levelled the playing field for both audiences and producers of content. I love the fact that, right now, anyone can theoretically be an overnight success. Relevant videos spread like wildfire, no matter who made them, proving that the idea is king at the moment," he said.