Indie secures access to women's football team for eight-part series
Sunderland 'Til I Die producer Fulwell 73 is to follow Chelsea FC Women for its latest fly-on-the-wall doc series.
The Carpool Karaoke indie will follow the team throughout the 2019/2020 season before taking the series to market.
The 8 x 60-minute run will feature unprecedented access to the players and staff, along with manager Emma Hayes.
It will kick off at the FIFA Women's World Cup 2019, which features a number of Chelsea players including prolific England striker Fran Kirby.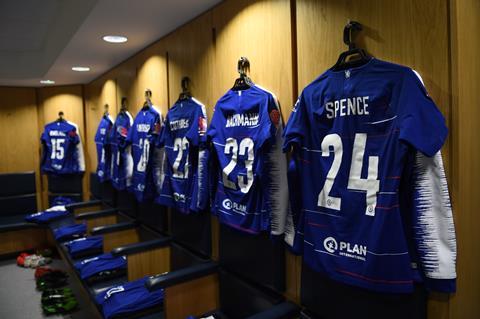 Chelsea FC Women - formerly Chelsea Ladies - finished third in the Women's Super League last season and counts former England international John Terry as club president.
24 Hours in A&E director Alex Sunderland will produce and direct, while Fulwell's Gabe Turner and Leo Pearlman will exec produce.
Pearlman said: "We are proud to be collaborating with Chelsea on this exciting series, which will give viewers never-before-seen access at one of the highest calibre women's football clubs.
"While Flying High will be a fly-on-the-wall observational documentary, audiences can expect a beautiful and cinematic series, doing justice to the powerful, human stories at the heart of the club."
Women's sport is increasingly in the spotlight and Chelsea manager Hayes said the series will "further highlight strides being made in and showcase the professional standards demanded for elite-level women's football".
BBC3 recently put the spotlight on the West Ham women's team in short-form doc series Britain's Youngest Football Boss and the BBC has launched its Change the Game women's sport summer season.
Fulwell is in production with a second series of Sunderland 'Til I Die for Netflix.
Last month, the indie, which counts James Corden as partner, acquired a minority stake in London-based film finance outfit Creativity Capital.