Future of content: pandemic or no pandemic, standing still is not an option, says ITN Productions' Alastair Waddington
So, live sport is back on our screens! Sort of. Project Restart began behind closed doors with what felt like a training session. No crowds, no atmosphere and then suddenly record-breaking figures for a televised Premier League game. And on the BBC too – how did that happen?
No doubt it'll find its way onto a freshly cast edition of Question of Sport (am I the only one old enough to remember the fuss last time they recast the show?) – 5.7m for Southampton v Manchester City if you really want to know.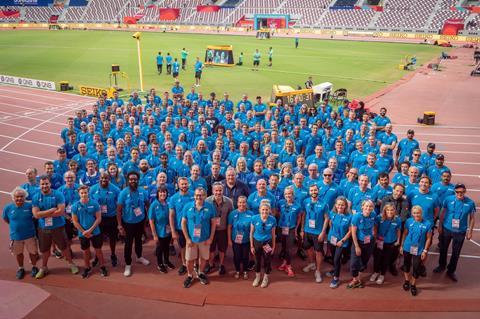 More than ever, viewers have come to rely on production companies' skills, imagination and an ability to think on their feet. In a world where sport is played behind closed doors, outside broadcasts are the lifeblood connecting elite sports stars and their fans.
The pandemic has hastened the onset of remote production – sometimes we all need a jolt that makes us push the technological boundaries. With so much money tied up in rights fees, broadcasters and production companies had become risk averse. Now we have to take risks – who knew mobile phone cameras could be operated remotely from a back bedroom in Nether Wallop?
Innovation is part of our DNA at ITN – real time graphics in live programming, satellite news gathering, remote production, live commercials, AR studios. If we've learned anything from the pandemic, standing still is not an option.
"Having fewer people on the road will take some getting used to, particularly for the freelance production community"
And we're not going back to where we were. Even if you could fly crew around the world and put them up in hotels without fear of quarantine, why would you? We've all seen the pollution maps from the past six months. We must pay attention. All we need is for telcos to play ball and understand how they can contribute to a better and more cost-efficient connected world of sport.
Having fewer people on the road will take some getting used to, particularly for the freelance production community. A big part of the lure of live sports production is the team spirit, the camaraderie of shared travel, of being together away from home. There'll be a few disconsolate bar owners too, but change will come, and the upside is an improved life-work balance and going home after a day's work, rather than to a soulless hotel room.
Bio-secure bubbles and social distancing have already taken a bite out of the fun side of touring and until there's a vaccine it's hard to see how it will ever be different.
The challenge today is working across borders and individual countries' rules and guidelines. We are doing the World Half Marathon Championships next month in Poland, the federation is based in Monaco, our production team is UK-based and the technical crew is from Germany. And you think the Rule of 6 is confusing.
Events have been cancelled, postponed, moved. So much next year hinges on the Olympic Games – will they go ahead? For some sports it could mean being out of the limelight for 2 years or more and none can afford that.
Our own plans for the World Athletics Championships have slipped 12 months and then we'll be going back-to-back in 2022 and 2023. It certainly feels like a long 12 months since we took 400 people to Doha and already the then innovations seem commonplace. But we're excited thinking about what the team may dream up for Oregon!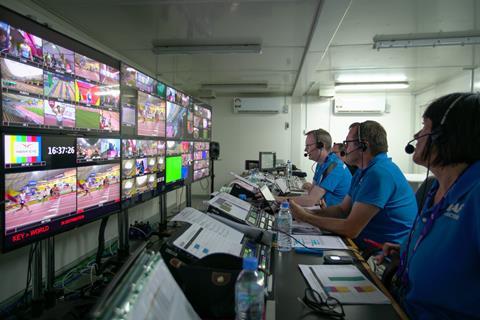 Covid-19 has disrupted everyone and everything; sport and anyone involved in it has been hard hit economically. At ITN we're particularly fortunate that other parts of our business have been so busy over the past few months. Other production businesses have not been so fortunate and there will no doubt be casualties.
But despite the fierce competition between production companies we're a collegiate industry and we learn from each other. We can thank freelancers for that.
Sport is usually so structured, so calendarized. It's the not-knowing, the uncertainty that is wreaking its own havoc – sports clubs, federations, brands, digital platforms, broadcasters and yes, production companies, have to pull together to find imaginative ways of re-inventing financial models.
There are new media players coming into the game, all eager to profit from the talent and drama of live sport. They need to bring some imagination with them.
Alastair Waddington is the director of sport at ITN Productions