Future of Content: predicting the post-coronavirus future is hard but lockdown has challenged our received wisdom about content and audiences, says Ian Rumsey
A lot of people are spending a lot of time pondering what the future of content looks and feels like. Maybe it's because so many of us have been stuck at home with more time to think.
Maybe it's also because we feel this year might well have changed a lot of things: what people will want to watch next year and beyond, and how that content will be funded, distributed, consumed and so on.
After a year like this, making predictions – certainly in the short term – feels as reliable as guaranteeing next week's lottery numbers.
The fact is, even if I had a crystal ball revealing next year's guaranteed hit ideas, I certainly wouldn't be writing about it here. I'd be keeping them very close to my chest and sharing only with our team at ITN Productions and a few commissioning editors.
This year has created astonishing levels of uncertainty and disruption. It's also led to a rediscovery of our appetite for trust and reliability, alongside creativity and freedom. All of those attributes apply to the production companies that have best weathered the current storm, and also to the programmes that have still done well this year.
As I write this, I'm looking at yesterday's overnights – Bake Off, I'm A Celeb, MasterChef: The Professionals and the soaps dominant. Trusted, reliable, escapist programming.
The 'old normal'
Other trends this year seem to have included the 'old normal' – warm bath, comforting TV. History has done well; nostalgia, a reminder of the way we were and nature shows too. Maybe next year, horizons will expand as travel opens up. Maybe people will also want to see a reflection of their desire for personal, home and financial improvement.
The hunger for impartial, balanced, questioning news has been huge in 2020. Certainly, the bulletins provided by ITN for Channel 4, Channel 5 and ITV have been a trusted rock in the schedules to which viewers have clung, and on which public service broadcasters will, no doubt, continue to rely as essential, credible, channel-defining content.
In an era of fake news, the need for genuine reporting of events and expert balanced analysis is more vital than it's ever been.
I'm looking at yesterday's overnights – Bake Off, I'm A Celeb, MasterChef: The Professionals and the soaps dominant. Trusted, reliable, escapist programming.
Factual programming has thrived this year, partly because of cost, speed and simply the ability to carry on with production where genres like drama have understandably struggled. We've certainly found that at ITN Productions, and it's led to us producing a record number of hours – more than 720 – this year. In 2021, drama will come back strongly but we still expect factual to do well.
Broadcasters have always coveted programmes that are repeatable, to make the most of content and to get maximum value. This is even more true during lockdown, and that will certainly continue.
Longer term, commissioning will no doubt also look at the ways linear and digital services can be integrated and how the same programmes can play across different platforms in different ways – be they spin-off shows, reformatted programmes and decisions on whether to split content between linear and on demand or create instant box sets or appointment to view.
Covid has also unexpectedly levelled the playing field somewhat for companies like us who see a bright future with international productions. It's meant pitching by Zoom has become the norm rather than face-to-face meetings with US broadcasters. You can speak to Australia in the morning and LA in the evening and still catch up on The Crown in between.
Global approach
Next year US and SVoD commissions will form a bigger part of ITN Productions than ever before and with increased work for the likes of Netflix, our creative thoughts are increasingly aimed at a global audience rather than any one territory. We've already had several years of de-facto remote working with production often split between the US and UK. It's a trend we see accelerating post-Covid.
We also expect to be setting up more co-productions and leveraging non-UK rights to secure commissions rather than just exploiting secondary rights post-transmission. In the UK particularly, we're looking far more closely at ad-funded shows to enable channels to get maximum bang for their buck.
In the long term, the broad trends are still around – and this year has delayed, rather than changed them fundamentally.
There are signs, though, that the generational divide on viewing habits, while still very much there, may have changed a little. The assumption has been younger people avidly consume SVoD content while older people stick with traditional viewing. Lockdown may have altered this, with clear evidence that older viewers have embraced streamers in significant numbers during Covid.
The move from linear to on-demand services will obviously continue, with increased competition between streamers with deep pockets and more of that money spent in the UK, with a new goldrush from indies trying to cash in with shows that have global appeal.
Greater choice doesn't necessarily mean greater quality, as we all know, and individuals subscribing to services which super-serve their interests may find they only reinforce their preferences, rather than widen their viewing interests. A plurality of supply is beneficial in keeping everyone honest, driving innovation and quality and offering a variety of programming for different audience requirements.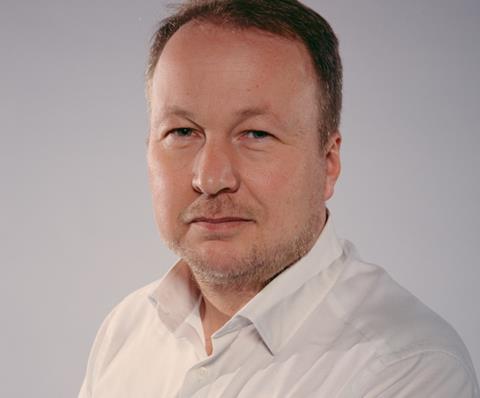 Despite all this, the majority of the adult population does still have an affinity with traditional broadcasters in the UK and UK factual production is at the top of its game – the envy of the world.
While millions of viewers embrace global entertainment content, millions more in the UK will for now continue to value content which they feel speaks to them, about them and for them.
Now back to that crystal ball.
Ian Rumsey is managing director of television for ITN Productions