It's by showing empathy and building trust that communities share their battle scars and fears says ITV News London reporter Ria Chatterjee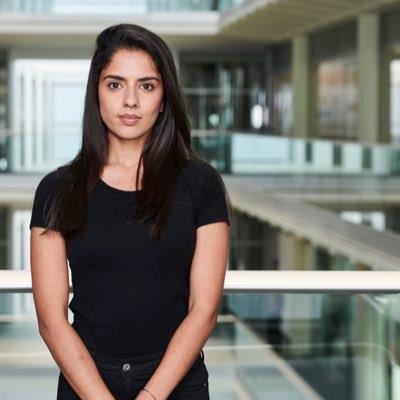 "But where do we find stories?"
This question frequently fluttered through seminar rooms in our early, autumnal days at Cardiff Journalism School. As wide-eyed and competitive postgraduate students we were hungry for knowledge and success. 'Contacts!' The tutors would announce repeatedly. 'Talk to everyone!'
What I didn't grasp then were the key values that turn 'contacts' into stories: empathy and trust. The original stories that land in [ITV News London editor] Hannah Emerson-Thomas' inbox often come from connections in which I invest.
This might mean spending evenings with grassroots organisation's (pre-Covid); or hopping onto a videocall (post-Covid), invited to listen as employees of some of the UK's most vital institutions gather to discuss injustices within their workplace. Being present in this way helps to build trust, which can lead to people willingly sharing their battle scars and fears.
Telling the stories of communities that are underrepresented and/or misrepresented in society drives me - it is also a privilege I try to handle with care. As we strive to maintain impartiality in broadcast news, we must also acknowledge that journalists shape narratives. Many of the people I interview suggest the reason that some communities feel under- or misrepresented boils down to a gap in understanding.
Looking inwards
Newsrooms must look inwards – what are we choosing to put in our running orders? What are we bringing to our conversations about stories? To our scripts? If confronting inequality is a core principle of journalism, then it must also be at the heart of news organisations' inner systems and structures.
During my years at ITV News London I've dedicated time to exploring issues around South Asian cultural stigmas, racism within the police force, threats to LGBTQ spaces and also the multitude of issues feeding into youth violence.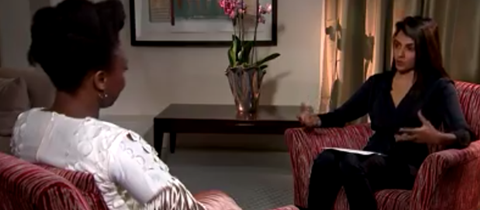 One of my most interesting interviews, a few years ago, was with the novelist Chimamanda Ngozi Adichie. I badgered her agent to do an interview with me about her new book Dear Ijeawele, or A Feminist Manifesto in Fifteen Suggestions.
I hope hearing about a Black woman's experience of sexism got our viewers thinking - it's important to prise echo chambers open, after all. I've been able to tell these stories, in part, because of the support of various individuals in the newsroom.
I'll never forget Hannah's response when I pitched the Ngozi-Adichie feature: "Let's do it, Ri!" The spirit of editor's like Hannah helps to drive change.
With all this in mind, I wonder where the future of broadcast news lies. For a start, I hope our newsrooms will be nourished by people from all backgrounds and ethnicities. The richer the space; the richer the content.
New technology and digital platforms are constantly challenging our ways of working.
We can adapt our approaches to fit platforms such as Facebook and Snapchat, but keeping audiences tuned in is about creating space and time to develop truly original ideas.
In the fast-paced world of broadcast news it can be easy to fall into familiar patterns of production and content. It'll take minds at work (one of my fave Hamilton lyrics) to keep our industry strong and engaging.
Ria Chatterjee is a reporter for ITV News London