The UK indie sector has attracted huge foreign investment over the past few years. But does that help or hinder its performance on the international stage?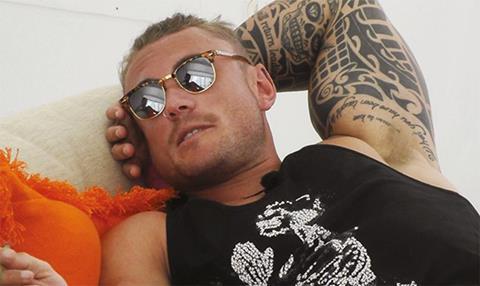 After massive consolidation in the past few years, much of Britain's independent TV production sector is now owned by overseas companies.
But super-indies such as All3Media, Sony Pictures Television (SPT), ITV Studios and Warner Bros Television Production all take very different approaches to exploiting their UK assets overseas – while small- to medium-sized indies can face an uphill battle to sell their content.
And with expensive serial drama taking centre stage as the TV genre of the moment, international programme financiers have had to innovate, too.
Can smaller indies compete internationally?
For a 'true' indie – not part of a larger group and without an in-house distribution arm – the prospect of competing around the world might seem daunting.
But for Keo Films, which reported a turnover of £13.8m in this year's Broadcast Indie Survey – up from £11m the previous year – being truly independent is an advantage.
"If you use a small distributor with which you have a close relationship, and which understands your programming really well, you do significantly better out of international sales," says chief executive Debbie Manners.
Keo has an exclusive distribution deal with Hat Trick International. "It is brilliant," says Manners. "All of the sales people watch all of our shows, from start to finish. They know them, and they love them. You just can't get that at a big distributor."
Manners has high hopes internationally for Keo's Channel 4 survival format Eden and says that its BBC2 migrant-crisis documentary series Exodus has also sold well.
£13.8m
Turnover for Eden producer Keo Films
Indeed, she argues that being taken over by a super-indie can actually be a financial handicap.
"I'm very wary of 'selling-out' deals, where your programming gets put into a massive bucket," she says. "It's less of an issue when you first sell out – but probably more of one when you're in some kind of earn-out and dependent on those international sales to hit your targets."
Indie trade association Pact works hard to open up overseas opportunities for small- and medium-sized production companies.
"For the past 10 years, Pact has been developing a presence at all the key TV markets, with our stand at MipTV, Mipcom and markets such as ATS and Natpe," says chief executive John McVay.
"That's an incubator to help small companies get to market – with good facilities, good branding and lots of key meetings set up in advance. And it costs indies an awful lot less than doing it on their own."
Do formats still travel?
"Definitely," says All3Media chief executive Jane Turton.
"Some see drama as the big international piece of IP these days. Not so, actually. We still put a huge amount of investment resource into developing formats. "The great benefit of formatted factual entertainment shows is that they can be produced to a number of price points around many more markets."
She points to Be My Guest, the inter national version of All3's Channel 4 hit Four In A Bed, of which there are now nearly 2,000 episodes around the world.
30
Number of territories in which Studio Lambert's Gogglebox is now now shown
Warner Bros Television Production UK managing director Claire Hungate says that being part of a bigger group can help an indie sell these smaller shows, as the conglomerate has an international network of production companies waiting for formats.
"There are smaller shows that we might not have got into many territories without that network," she says. "Wall to Wall's Child Genius is in production in four or five territories, including the US."
Who profits?
Within All3Media, the IP of a successful show will reside with the subsidiary that created it – such as Studio Lambert for Gogglebox, which is now in more than 30 territories.
And how do creative individuals such as Stephen Lambert benefit? "People in all of these businesses will all be on different types of incentives," says Turton. "They tend to be financial, and they will all be attached in various different ways."
Selling a format abroad – even within the same overall group – can involve a UK indie, a distribution arm, a head office and a foreign producer.
But Hungate says it doesn't matter how the spoils are split between different units of the group.
"We're all part of Warner Bros and we create value for them that doesn't necessarily sit in our profit and loss. But obviously, that's an evolution, to get people to that place where they accept and understand that process, because it's very different to the way lots of companies work."
Have Netflix and Amazon changed everything?
"The big SVoD players have lucrative margins, but terms of payment and ownership positions are challenging, regardless of territory," says ACF Investment Bank chief executive Thomas Dey.
Though they have so far focused on international exploitation of British drama – such as Amazon's The Collection and Netflix's upcoming The Crown – ITV Studios executive vice-president of global development and formats Mike Beale believes non-scripted programming is the next push.
"Netflix cannot spend £100m on everything it does," he says. "We've seen it with Making A Murderer – high-end factual is the natural evolution."
SPT president, distribution, Keith Le Goy also highlights SVoD players' interest in shows commissioned for traditional channels – such as Sony's The Blacklist: Redemption and Timeless for NBC.
"It's becoming tougher to navigate, because the linear guys want more on-demand rights, and the SVoD players come in on an earlier window – they want to be a more premier destination," says Le Goy.
What are the international synergies between broadcast and production in the same group?
For players such as ITV, the potential synergy between the production business and the in-house broadcast channels is obvious (see box below).
On-demand opens up new possibilities – such as Liberty Global's deal to develop four original drama series over the next two years with All3 Media, which it owns jointly with Discovery. This will be flagship content for Virgin Media's UK ondemand platform, as well as other
Liberty Global cable companies in Europe, Latin America and the Caribbean.
Turton says All3Media's drama producers are excited about the deal and the first of the four series has been greenlit for development. Liberty Global is investing "multi-millions" – the equivalent of a BBC or ITV drama budget (typically up to £800,000 an hour) into each.
"That provides a leg up to the full funding of the show," says Turton. "It's an incredibly logical, sound business proposition. Starting with that first injection of cash, we can piece together something that can be more expensive, bigger, noisier and more extravagant."
What about the effects of Brexit?
"On the TV side, there are no immediate short- or medium-term threats," says McVay, who is heading up a Creative Industries Council report on Brexit for the government.
Indeed, McVay highlights a danger coming from within the European Union: under the Commission's proposals for cross-border access to broadcasters' free on-demand platforms, Belgian viewers could, for example, watch Sherlock on a French catch-up service – hampering
UK producers' ability to sell rights territory by territory. "I don't think anyone knows what Brexit means yet, do they?" adds Hungate.
"Our primary concerns are access to the single market and free movement of people – we don't want to have to pay additional tariffs, or get visas to transport people. We want people coming to the UK as well – we've got the high-end tax credit and we don't want to put them off."
Nevertheless, the debt market and analysts are taking a "rosier" view, says Dey. "Brexit might actually have positive financial implications," he says. "The UK has become a super market for foreign buyers, but it has also become more attractive as a production hub for international companies wishing to access British creativity."
SONY SKIPS PRE-SALES FOR ITV DRAMA
For its glossy new ITV series The Halcyon, Andy Harries' Left Bank Pictures abandoned the traditional high-end drama funding model of hiring a distributor and preselling to key territories to fund the production.
Instead, Sony Pictures Television (SPT), Left Bank's parent, deficit-funded the show once it had a creative green light from ITV.
"The show is not inexpensive, because it's a period drama and we want to do something that is incredibly prestigious and high quality," says Keith Le Goy, SPT president, distribution. "Although ITV's contribution is generous, it doesn't cover anything like the whole amount."
Le Goy says the entire production was helped by Sony's ability to make a quick greenlight decision "with the confidence to know that we can make that investment and get the return on that investment".
CREATING VALUE
Sony signed no pre-sale deals before the green light. Instead, it will launch The Halcyon – set in a posh London hotel during the Blitz, where socialites and politicians went "to party like it's 1939" – at Mipcom next month, with a glossy screening for buyers, attended by cast and crew.
Le Goy hopes that marketing The Halcyon as a finished product will maximise revenue. "We feel that the show is going to be fantastic," he says. "Sometimes, you're better off waiting till you've got the actual show, because the value perception is greater when you see what it actually is."
ITV'S INTERNATIONAL ADVENTURE: 'A HOSEPIPE WITH MANY FAUCETS'
Four years ago, ITV set out to become the largest independent US producer – something it achieved by 2014. "They now have a portfolio of high-calibre companies, in all genres, making shows across all networks and cable channels," notes Thomas Dey.
The result is that it is feeding formats into a group of companies, rather than one entity, according to ITV Studios executive director of global development and formats Mike Beale. "What we had before was an enormous hosepipe going into a very tiny faucet. Now we've got multiple faucets, with our US labels. Sirens Media is producing one of our shows for MSNBC; Diva is in negotiations on one; Leftfield is making one; ITV Entertainment is doing two or three."
OVERSEAS AMBITION
Terms of trade do not apply in the US, where a channel usually takes the bulk of the rights of any commission.
So, counter-intuitively, ITV benefits more if it sells US-developed shows overseas before their domestic US commission. "We're currently out with early-day development of a couple of
US shows in a couple of territories and, touch wood, we'll sell one into Europe before it gets sold in America," says Beale. "We're hoping to crack that this year."
ITV's splashiest production acquisition, Talpa, has received some big commissions from the ITV network – notably The Voice and Dance Dance Dance – and has found former Sky Living show Dating In The Dark a new home on ITV2.
"We'd had great success with Love Island, so dating became hot," says Beale. "So we took a serendipitous opportunity to pitch what is a great format, a known brand."
But, says Beale, ITV's subsidiary companies don't get preferential commissioning on its UK channels.
"No, the message from the network is the same as ever – the best idea wins out. Little Big Shots, a Warner Bros format, was a big hit in America and ITV didn't blink – it went and got it. But we get more access because we're in the same building. As you know if you've been in the ITV building, you can catch them waiting for a lift."