Members of Grand Jury Award also revealed, which will be supported by Screen International and Broadcast.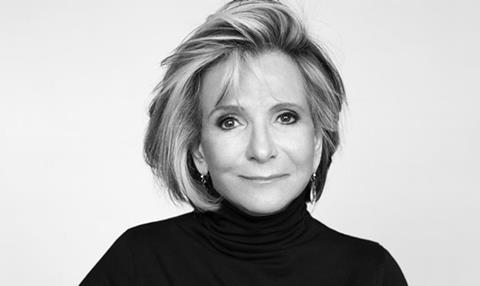 Sheila Nevins, president of HBO Documentary Films, is to be honoured at Sheffield Doc/Fest next month.
The US exec, who first joined HBO in 1979 where she has produced more than 1,000 documentaries, will receive the festival's first Creative Leadership Award.
The honour has been launched by Doc/Fest to highlight an influential individual's contribution to the international documentary industry.
Doc/Fest will also present its inaugural Award for Unsung Hero in Factual TV to Jan Tomalin, the managing director of Media Law Consultancy who has advised a significant number of the UK's top documentary makers, companies and broadcasters.
Both will be presented at the Doc/Fest Award Ceremony on June 14.
Grand Jury
Doc/Fest has also revealed the names of those who will bestow the Grand Jury Award, which is supported by Screen International and sister title Broadcast for the first time.
The jury comprises Eric Hynes, MOMI/Indiewire (US); Nino Kirtadze, director (France); Sean McAllister, Ten Foot Films (UK); Marie Nelson, PBS (US); and Barbara Truyen, VPRO (Netherlands).
The prize, which will include a £2,000 cash prize for the first time, will honour one film that "best displays excellence in style, substance and approach to documentary filmmaking".
The Competition titles were announced earlier this month as part of the full programme line-up:
Bobby Sands: 66 Days, Brendan J Byrne
Brothers, Wojciech Staron
Cameraperson, Kirsten Johnson
City 40, Samira Goetschel
Jim: The James Foley Story, Brian Oakes
Notes On Blindness, Peter Middleton, James Spinney
Presenting Princess Shaw, Ido Haar
Sour Grapes, Jerry Rothwell, Reuben Atlas
Tempested, Tatiana Huezo
The Confession, James Rogan
The Land of the Enlightened, Pieter-Jan De Pue
The Settlers, Shimon Dotan